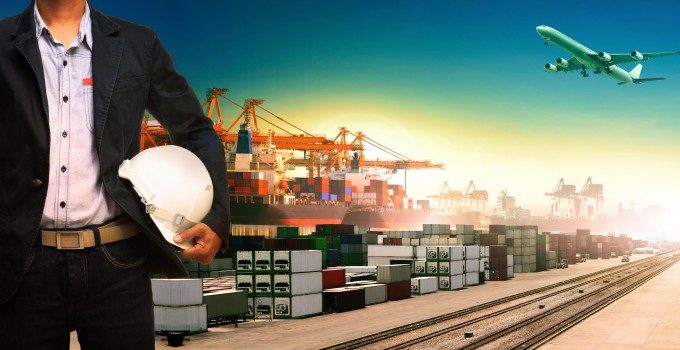 The air cargo industry isn't the first to attempt to gain a wider audience, to make itself more relevant to governments and consumers.
In fact, there is a good example of a similar strategy pretty close to hand – the shipping industry.
Facing some of the same issues that air cargo does, (security, regulation, emissions), in 2008, a group of container shipping lines put their hands in their pockets and came up with $1 million, which they handed to the PR agency Porter Novelli, shunning smaller, more knowledgeable agencies for a jack-of-all-trades global brand.
Porter Novelli, which must be one of the world's luckiest PR companies, set up a website, the Container Shipping Information Service (now defunct), and announced to the trade press that it wanted to talk to the consumer press. (Which always makes for a bizarre press conference. Why not gather the consumer press? One can only presume there was little appetite, although whetting that appetite was precisely what Porter Novelli was hired to do…)
It could all have ended there. But, happily for Porter Novelli, the BBC had expressed an interest in following a container on its journey around the world, for one year. And so The Box was born, a BBC project which showed how a container could shed light on globalisation and the world economy.
(Porter Novelli was quick to take the praise for this idea, which won it awards, and then had to issue an apology to the BBC who had actually come up with the project and developed it with the in-house PR team at Japanese shipping line NYK.)
And yes, through a series of radio and television programmes, a wider audience learned of the importance of globalisation, the nature of world trade, and a little bit about the container shipping industry.
The PR money ran out after a year, and the shipping lines went back into obscurity. But they had told their story, and by this time they had also decided to place more resources into the World Shipping Council (WSC), whose goal is to "provide a coordinated voice for the liner shipping industry in its work with policy makers and other industry groups with an interest in international transportation". It offers teaching aids for schools, lobbies regulators, explains how low shipping line emissions are… you know the score.
It all sounds quite familiar.
What is not known is the affect that these initiatives, and the BBC's The Box, actually had. OK, so lots of people now understand a lot more about how containerisation changed world trade. But did that help the industry grapple more effectively with regulators? Did it help it get its needs and opinions across?
It's impossible to quantify. While there are some aspects of regulation that give the shipping industry advantages, these are historical, and not connected to the WSC's PR push. The shipping lines have also escaped the EU ETS (so far, anyway. The EU is back on it now. It gave the industry until the end of 2011 to get an international agreement on maritime emissions. That didn't happen), but it is facing some hardships over forthcoming EU SOX emissions regulations, which are, apparently, unworkable.
But yes, in general, the shipping lines seem to have better lobbying skills and power, and now Maersk has taken up the gauntlet by itself. (www.changingthewaywethinkaboutshipping.com)
And the air cargo industry is trying the same strategy. IATA is in a good position to take the lead, and arguably already has better regulatory and government connections, plus industry involvement, than the WSC. But does it have the same impact? Take a look at Gacag's website, which features a series of ads, explaining why the industry is important. (The Loadstar's favourite part is the 'Talk to Us' section: 'If you have a view to share with Gacag tell us'. Sadly, Gacag doesn't seem to want you to share, and the form is no longer active.)
It may not change anything today. But it may well help the industry change something for the better tomorrow. Either way, it's worth a shot.