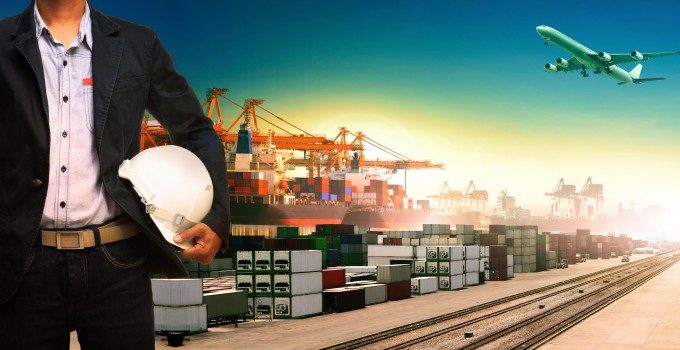 Against a backcloth of intensified freight rate volatility and cancelled sailings on global tradelanes, transport consultant Drewry has examined whether it is an advantage for small and medium sized shippers to sign volume contracts with ocean carriers.
In its May edition of Logistics Executive Briefing, Drewry considers the types of contract a shipper could have with a carrier, ranging from a verbal or written quotation and acceptance, to a typical 'big shipper' contract.
The largest shippers have "well-crafted annual contracts" said Drewry, but the majority of small and medium shippers, outside the US system of service contracts, often only have an email trail as a basis for their business relationship with the major container lines.
This tenuous agreement style might suit shippers in the current market of excess capacity and falling spot rates, but it is easily discarded by carriers in peak periods when freight rates bounce back and utilisation levels are high.
Drewry's analysis follows the shipping association and non-governmental organisation BIMCO and Global Shippers' Forum (GSF) launch in April of a new standard contract, 'SERVICECON', designed specifically for use by small and medium volume shippers.
Announcing its launch last month, BIMCO said it "simplifies and harmonises terms and conditions for container volume contracts between shippers and carriers".
The final draft of SERVICECON followed two years of discussions with shippers and carrier representatives and, according to BIMCO, provides a "comprehensive starting point for negotiations" and will help to "smooth and speed up the contractual process".
Drewry said SERVICECON was "more binding and has more teeth" than a typical email informal agreement and a basic US contract that makes the inclusion of penalties for non-performance optional.
However, Drewry believes SERVICECON "does not give equal treatment to the shipper and the carrier concerning non-performance by either", which is a "disadvantage".
Nevertheless, some standard clauses contained in the service agreement get the 'thumbs up' from Drewry, such as a requirement that the shipper provides the carrier with notice of shipments within an agreed number of days.
This, said Drewry, was a "constructive approach" which would assist carrier forward planning and reduce the risk of overbooking or containers being shut out.
The verdict from Drewry is that SERVICECON is a "good starting point", with the consultant confirming it favours "more formal contracts with clear, agreed performance levels" as well as key performance indicators (KPIs).
Indeed, the inclusion of KPIs in a service contract, particularly in regard to levels of communication, would be of considerable benefit to many shippers that currently complain that they only hear about blanked sailings via third-parties or the media.
SERVICECON does in fact have provision for additional clauses: "Shippers and carriers can amend the contract to suit their individual commercial needs, providing the flexibility needed for making commercial agreements."