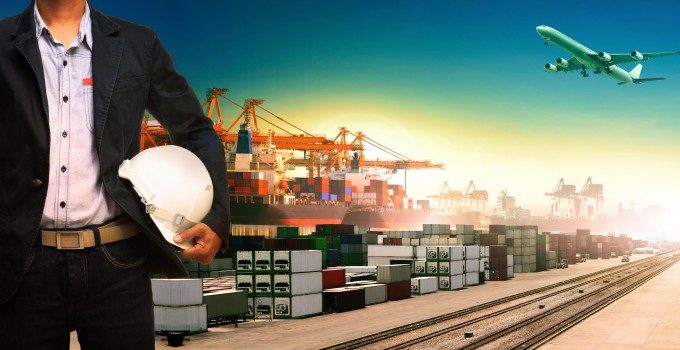 Dutch express operator TNT today reported a second-quarter net loss of €1m, despite seeing revenue for the period increase by 6.2% year-on-year, while operating profit fell due to investment in its Outlook transformation programme.
The company, which remains subject to an "intended" $5bn takeover by US rival FedEx, posted Q2 revenue of €1.76bn, while operating profit was €41m, a decrease of 41% on the €70m posted in Q2 2014.
TNT chief financial officer Maarten de Vries said the revenue growth had been supported by currency factors – with many local currencies appreciating against the euro during the period – but offset by lower fuel surcharges. The €29m drop in operating income was chiefly due to €15m invested in Outlook, the cost of launching new services and opening new hubs and reduced revenue in its domestic express businesses due to pricing pressures in Brazil, Australia and France.
Chief executive Tex Gunning said TNT's €96m capital expenditure (CapEx) for the period, representing 5.5% of revenue, was part of a three-pronged strategy to "promote growth, bring about operational excellence and 'organise to win' in our markets". In Q2 14, CapEx stood at €37m, just 2.2% of revenue.
Q2 15  saw investment in sorting machinery, vehicles and IT. As well continuing investment in its air freight hub in Liege, TNT is completing new sorting facilities in Madrid, Eindhoven, Swindon, Brisbane and Melbourne, which are set to enter operations during the second half of this year.
Mr Gunning said: "In TNT there has been structural under-investment for over 10 years, so we took it upon ourselves to invest in automation, and replace outdated hubs and depots.
"In Australia, the infrastructure was outdated; in Swindon we needed additional capacity; in Liege it's about productivity as well as additional volumes – our investment is a mix of catching up, replacement and productivity."
The company predicted another €25-30m transition costs would accrue in the third quarter.
European express business saw revenues grow 5.1% to reach €719m, while operated income was down 10% to €18m as revenue per consignment declined. Its AMEA (America, Middle East & Asia) division saw revenues grow 16.3% to €257m and operating profit increase by 17.3% to €20m, largely on the back of the higher value of currencies versus the euro.
Domestic express operations revenue increased 4% to €655m, and operating loss declined by nearly 60% to €7m, as a focus on small-to-medium enterprise (SME) customers began to pay off, with a 5.3% hike in daily consignments and higher revenues.
Despite the positive numbers, Mr de Vries remains cautious.
"There have been some positive developments, but we also need to flag the volatility: there is Greece; declining exports out of China; Brazil now in recession with rising inflation; and in Australia there is a decline in investment in the mining industry.
"However, there is also double-digit growth in eastern and southern Europe," he said.
Meanwhile, Mr Gunning said the timetable for the acquisition by FedEx remained unchanged – a formal offer is expected to be made in the third quarter, after which the company has to dispose of TNT Airways before FedEx can honour its offer because "it is not allowed to own a European airline".
Closure of the deal is predicted in the first half of 2016.