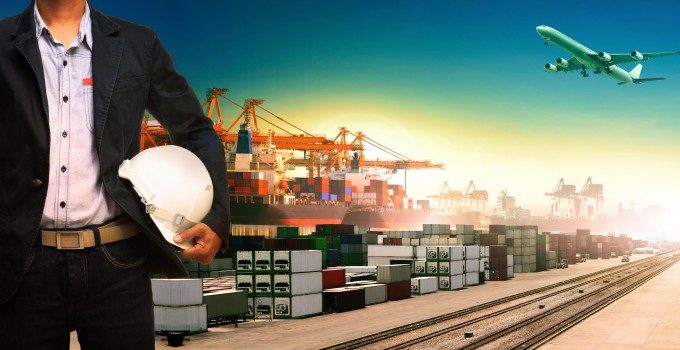 "If there is one word to take from this conference, it's 'information'"  – so summarised Sandeep Fernandes, project manager for Mercator.
While there was much hand-wringing at the start of the World Cargo Symposium in Shanghai – disappointment that once again the industry had failed to innovate – as the event came to a close, there were many grounds for optimism as the industry sought to move on and modernise.
And there was much agreement on both the need to change and the best way to achieve it: technological innovation.
"It is a fragmented and bureaucratic value chain," said Leif Rasmussen, president and CEO of SAS Cargo. "If we don't try to free ourselves from this we will be in trouble."
He warned that the industry had to act before it was too late, comparing it to Kodak, which failed to react fast enough to digital photography – ironically,  a concept invented by a Kodak engineer.
"We can continue like this – we know the rules and the game – or we can change the game. True innovation is not incremental but about game-changers, radical things that change the way we do business."
Few disagreed that the fundamental problem with air freight is its fragmented chain, which harboured inefficiency.
"There is much more we can do," said Michael Steen, CCO of Atlas Air. "There is lots of obsolescence in the supply chain and several areas need to be addressed. Once we've done that we can increase market share."
One simple way to boost efficiency, agreed many, would be to share information throughout the chain more easily, which would cut inefficiency and increase transparency, allowing the air cargo market to act more like the integrators.
Data exchanges between shippers, forwarders and air cargo players could also cut transit times, reduce mistakes – and would not cost more, argued the head of distribution logistics for Ericsson, Robert Mellin.
"If we can get the information to flow, weaknesses in air cargo would turn into opportunities," he said.  "But I don't think you need to put in more money. It's a self-paying process. I don't see this transformation as something that will drive costs up, it will drive costs down."
And data exchange should no longer be based on messaging, but sharing through a "cargo cloud" – an e-Cargo track, where participants were enthusiastic about the better use of technology to create efficiencies in the supply chain.
Thilo Schäfer, vice-president global handling for Lufthansa Cargo, voiced his frustration over the industry's inability to innovate, but said that a cargo cloud would be "the next step". He added: "I don't believe in messaging any more.
"Shipments drive the information today, but tomorrow, information should drive the shipment."
There were calls for a more radical transformation of the industry. Oliver Evans, chairman of TIACA, agreed incremental shifts would not be sufficient.
"The only thing we can do is a total reinvention of processes. The mindset needs to change. We need more radical thinking."
Joost van Doesburg, air freight policy advisor of the European Shippers Council, agreed and wondered if the industry's IT suppliers were sufficiently innovative.
"There are a number of IT providers, but are they the right people? Do we need to bring in someone from outside to see it differently; to do something differently?"
The forwarding industry was found to be best placed to lead the charge. "Forwarders need to become integrators without their own aircraft," added Mr van Doesburg.
There was general agreement from the 140 or so speakers, and many of the 1,000+ delegates, that not changing was not an option.
Mercator's Mr Fernandes said: "It's time for change, or we'll be left behind. We are all stakeholders in making this happen."
And Scott Sangster, vp at Descartes, voiced the opinion of many when he said: "Do we want to change the industry to meet shippers' needs – or do we want to wait for someone else to come in and change it?"