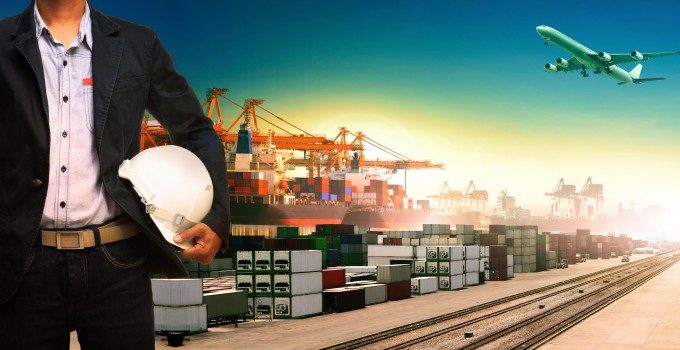 A radical reshaping of the global airfreight market – including the departure of more freighter operators – was the grim prospect analyst Brian Clancy put before delegates at the Executive Summit of The International Air Cargo Association (Tiaca) in Istanbul.
Mr Clancy, managing director of Logistics Capital & Strategy, highlighted carriers' extreme reliance on the hi-tech sector over the past 20 years. It had accounted for half of air cargo revenue, thanks to available capacity and low cost, in relation to the expense of carrying inventory.
Suppliers had judged it preferable to fly hi-tech products just-in-time rather than suffer component devaluation (decreasing by 40% over nine months according to Moore's Law) and product obsolescence (market price depreciation of 1% per week) costs.
During the "golden decade" of the 1990s, devaluation and obsolescence fears caused suppliers to push out product in the last week of each month, and especially the last week of each trading quarter, rather than sit on surplus stock.
"As the sector matures, there's a reset in how we think about business," Mr Clancy said.
"Products have got cheaper. That's challenging if you're in the business of managing expensive fixed assets, such as freighters."
Mr Clancy noted that, worryingly, airfreight's share of US imports – a reliable indicator of trends in other major consumer markets – had peaked in the 1990s in almost all product segments. Shippers "got smarter" during that decade at importing everything from computer accessories and semiconductors to cut flowers, perishables, apparel, footwear and toys.
Airfreight had seen its market share peak post-2000 in only a small number of categories, such as telecoms, TVs and recording equipment, pharmaceuticals and fresh fish.
Mr Clancy said macroeconomic trends would continue to impact on air cargo over the next five years, although he welcomed recent stronger volumes – in particular the positive figures for the bellwether month of March, following Chinese new year.
Consumer demand would remain volatile, he warned, amplifying the cyclicality in manufacturing. Ageing populations in mature markets would buy more healthcare products, but to some extent this would replace more "conspicuous" consumption.
And carriers would face a declining length of haul as a result of shortening supply chains.
For example, Chinese manufacturers wishing to maintain access to the US market were now migrating to Mexico, from where some would switch from air transport to road and rail, he said. The days of shipping low-density cargo across long distances, which had represented "great math for freighter manufacturers", were now over.
"Shippers are realising they can decompose the supply chain on an SKU-specific basis," Mr Clancy said.
Shipment density was increasing as a result of changing product design and reduced use of packaging. Products had become smaller, cheaper and more capable, he added. Not only did this mean a smaller storage footprint, with less warehouse and shelf space required, but dense cargo was "more belly-friendly".
With low interest rates reducing the cost of inventory, Mr Clancy saw a trend towards increased shipment sizes moving less frequently. This would open the door for modal substitution.
Speaking as an imaginary shipper, he said: "The vast majority of what I do can go in the slow lane. When it needs to go fast, I'll pay the price for it."
Tomorrow: emerging markets?