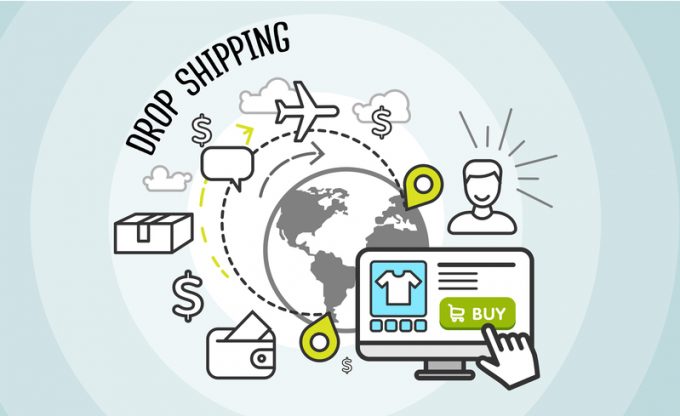 Drop shipping is on the rise. After all, why bother holding and managing inventory if you can spend your time more productively, selling more?  
Drop shipping isn't exactly a new concept, but it is growing in leaps and bounds in the e-commerce world. 
In essence, it is a model in which the retailer does not hold inventory, but transfers customer orders to a manufacturer, wholesaler or another retailer, which then sends out the goods.  
"Everybody wants to focus on marketing and not spend time and money on infrastructure and holding product. They don't have time to deal with warehousing and associated costs like heating, or with logistics and fulfillment," said Imtiaz Kermali, vice-president of sales & marketing of eShipper, a Canadian provider that likens itself to "Expedia for shipping". 
"They want to concentrate their resources on the end consumer and not get bogged down with fulfillment," he added.  
The concept has strong appeal to online merchants, especially start-ups.
"Our base customers are predominantly small and mid-size companies," Mr Kermali said.  
Beyond the ability to give their undivided attention to the sales and marketing element, drop shipping enables new entrants to avoid the costs of inventory and warehousing.   
"They get access to a number of suppliers without having to order in bulk. That's one big advantage," noted Mo Datoo, eShipper's director of strategy & partnerships.  
And more-established online merchants also see benefits in the concept.  
"A lot of people want to leave Amazon and move to a more boutique-style set-up," Mr Kermali said. The giant platform is customer-centric and less tuned to the preferences and needs of the merchants it hosts, he explained. 
"Small brands can take advantage of the traffic on Amazon, but they lose their brand identity," said Mr Datoo, noting that many would prefer to see their own logo on a shipping box instead of Amazon's. "They use Amazon to get started, then they move on," he continued.  
Warehousing costs in North America are on a seemingly unstoppable upward trajectory, due to the shortage of available space, which is largely driven by the rise of e-commerce. Mr Kermali reckons this is an additional factor that makes drop shipping more appealing.  
His company recently took on a 60,000 sq ft warehouse near its Toronto base, bringing its footprint there to 90,000 sq ft. It also partnered with a warehouse provider in Vancouver to establish a depot there.  
"To keep pricing down you need facilities in eastern and western Canada," Mr Kermali said.  
A number of eShipper's customers employ drop shipping to bring in products from manufacturers in China. For these, eShipper handles the full logistics, including communication with the manufacturer. Often it moves the goods in bulk from China to perform pick & pack in its facilities, which is cheaper than moving them individually.  
Theoretically, online merchants can go for very low drop shipping costs out of China by instructing the manufacturer to send the goods through China Post, or use a Chinese logistics firm. However, some companies that have gone down that route have encountered problems with order fulfilment or delivery, Mr Datoo noted.  
While the majority of eShipper's customers that are embracing drop shipping are SME merchants, Mr Kermali has also seen growing interest at the opposite end of the chain.  
"We've got some large manufacturers now who move into e-commerce, but don't have the infrastructure to serve end consumers and deliver goods to them," he reported.  
Like e-commerce, drop shipping seems bent on further growth. According to Americommerce, an e-commerce software provider, 22%-33% of the entire e-commerce industry uses drop shipping as a primary inventory management model. Faced with escalating warehousing and logistics costs and high customer expectations, the concept's appeal is not likely to diminish any time soon.