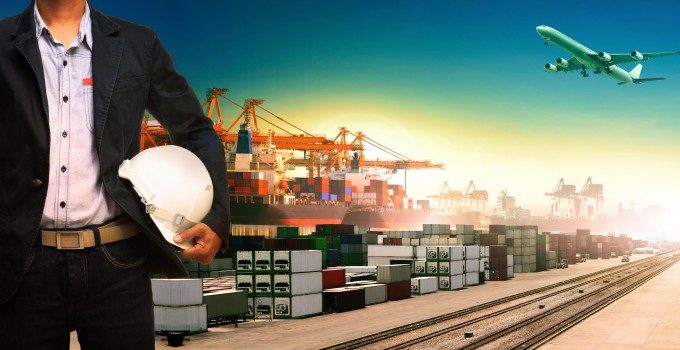 The disconnect between the ordering of new container vessels and the building of terminals to handle them seems to have grown ever wider. Reports of port congestion confuse shippers and 3PLs when there appears to be new terminal capacity available to carriers.
Containerships are generally ordered in year one and delivered in year three, but for new terminals – especially if they are to keep pace with the phenomenal jump in size and capacity of mega-vessels, the construction timeline is much longer.
The spectacular opening ceremony of the fully-automated APM Terminals Maasvlakte II facility in Rotterdam last month would have impressed guests and potential customers and brought a successful conclusion to a 10-year project to add much-needed container handling capacity at Europe's biggest box port.
The timeline was impressive; particularly as the land had first to be reclaimed from the North Sea.
Indeed, many box terminal operators looking to develop new, or expand existing, facilities in western Europe might have to budget for an extra five years' delay, especially if there are challenges relating to planning and environmental issues. Yet the need to improve facilities to accommodate the massive increase in the size of container vessels is ever present, particularly during peak demand periods.
And, having commissioned a new container facility, the terminal operator must also turn its attention to signing customers in order to start to repay the substantial investment. This is no doubt high on the agenda of APMT executives, but how long will it be before this €500m, 2.7m teu terminal garners sufficient business?
In this week's Container Insight Weekly, shipping consultant Drewry looks at how long it has taken other new container terminals around the world "to get up to speed". Obtaining new business, it notes, is especially difficult where new facilities are built in mature markets, such as Europe.
In one example, Drewry looks at the woeful utilisation level at Germany's JadeWeserPort, at Wilhelmshaven, since its 2012 opening. Despite apparent demand from ocean carriers for a deepwater facility – due to the River Elbe depth restrictions at Hamburg and the port's occasional bouts of congestion – the take-up has been extremely disappointing.
However, the commitment of two strings by the 2M alliance of Maersk and MSC, and the associated feeding required, is expected to give the terminal a significant boost this year.
Meanwhile, the DP World London Gateway facility in the River Thames was many years in the making, due mainly to an ownership change and political stagnation. But since its opening in October 2013, it has won new business from several carriers.
Nonetheless, it is yet to attain its target of gaining a major Asia-Europe service, and so the investment for DP World and its peers goes on.