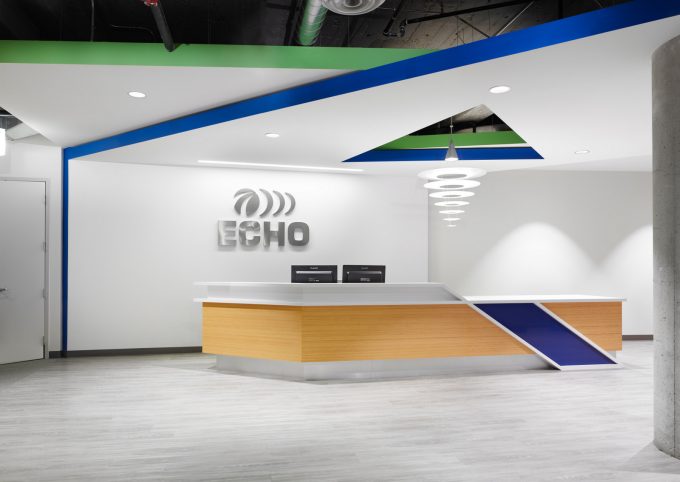 North American road freight operator Echo Global Logistics was unable to mitigate against a weak market in 2019 and suffered double-digit decreases in revenues and profits.
Yesterday it reported a full-year decline in revenues of 10.4% to $2.19bn, while ebitda dropped 19.2% to finish the year at $72.9m.
Its full-year results were hit by worsening conditions in the fourth quarter – identical to those reported by CH Robinson last week – where excess freight capacity combined with weak volumes to produce a near-perfect economic storm for carriers and brokers.
Fourth-quarter revenues declined 8.8% year on year to $531.7m, while quarterly ebitda was down 36.9% to $14.6m.
However, chief executive Doug Waggoner remained unfazed.
"The cyclical nature of the freight business has been rearing its ugly head throughout 2019 and Q4 was not an exception. The continuation of the excess capacity, the soft spot market continued throughout Q4.
"To oversimplify, carrier rates tend to move faster than shipper rates – so, depending on where we are in the cycle, our net revenue margin can either expand or contract depending on which direction rates are moving.
"2018 was a unique year because rates moved up very quickly. Capacity was hard to come by; shippers were forced into the spot market and both contract and spot rates rose quickly.
"In response to this phenomenon, shippers pursued shoring-up their contract strategies with the hopes of avoiding the spot market in 2019 and carriers added capacity.
"This basically flipped the market and we were left with a freight environment that is much more imbalance. And imbalance means less spot business," he explained in a conference call with investors.
Despite the fact that truckload volumes in the fourth quarter were up 1% year on year, revenue per truckload declined 12%, chief operating officer Dave Menzel added.
Partly to mitigate against these swings, the company has been growing the proportion of business it carries under annual contracts rather than from the spot market – contract volumes saw double-digit growth in the second half of last year and now represent 57% of its overall business.
And Mr Waggoner added that in terms of takeover targets, it was increasingly looking at non-trucking areas of the supply chain.
"There's still opportunities for us to look at brokerage businesses that can go onto our technology platform and integrate quickly and easily.
"And then, as we want to go outside the guardrails a little bit, there's opportunities to diversify in warehousing, freight forwarding, other things that are close to what we do, but not exactly what we do," he said.