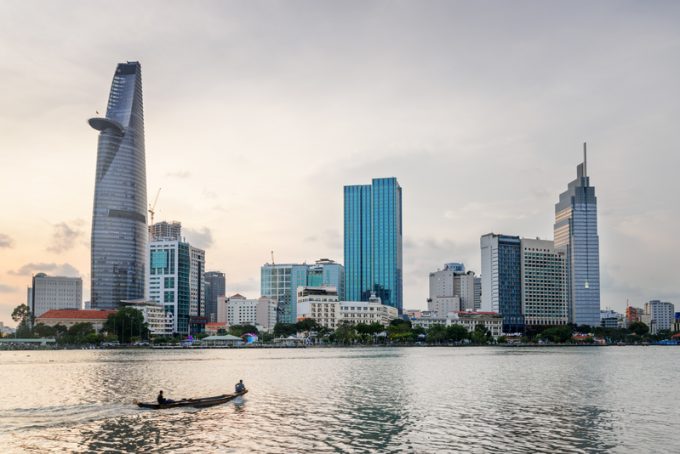 It is nice to announce that International Conference & Exhibition "The 4th Air Freight Logistics Vietnam 2019" (AFLVN – 2019) will be held in Tan Son Nhat Hotel Saigon, Vietnam during on 19th – 20th September, 2019.
Hosting Organisation includes:
Civil Aviation Administration of Vietnam – CAAV
Vietnam Logistics Business Association – VLA
Vietnam Logistics Media – VLM
The marker for the return of "Air Freight Logistics Vietnam 2019" once again explores industry new trends and new opportunities in the Asia-Pacific region. Our attendees can expect to experience exceptional networking with a variety of key industry leaders, including professionals from 400+ companies and 35+ airlines and airports from across 30 countries. This year's conference will continue to attract the brightest and most innovative in the global air cargo community. We believe the AFLVN – 2019 will bring about enormous benefits as well as open up a new and broader pathway for information and experience exchange between cargo Vietnam and the rest of the world.
Main Conference:
Ø Air Transportation and International Trade in 4.0 era
Ø Air freight logistics HUB. New trends – New opportunities.
Ø International E-commerce: Airfreight in last-mile services.
Ø The shortage of Human resource in Airfreight logistics industry in emerging markets: solutions and opportunities
If you consider to develop or penetrate your products and services into Vietnam market, we do believe that only here can you find such great solutions and opportunities to get contact with your potential business partners you are looking for.
Please check the attached files or access the link below for registration: http://bit.ly/2XBfQTP
Or directly contact Organizing Commission of AFLVN – 2019 @ VLM
SKY CENTER – 5B Pho Quang Str., Ward 2, Tan Binh Dist., HCMC, Vietnam Vietnam Ms. Jenny Tran ( +84) 985 067 177 Emai: [email protected] International Ms. Kathy ( +84) 932 730 391 Email: [email protected]
We are very pleased to welcome you.