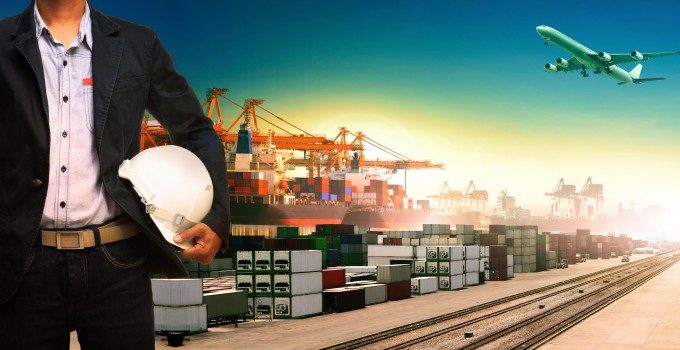 IATA has thrown down the gauntlet to member airlines and their partners to improve transit times by 48 hours and give shippers a more compelling reason to use air freight.
Opening the World Cargo Symposium in Los Angeles, IATA global head of cargo Des Vertannes (pictured) told delegates that in "a year of action", partnerships would enable the industry to solve its challenges and keep shippers using air.
"We need to move the goal-posts. So let's set ourselves a challenging goal. Let's commit to cutting up to 48 hours off the average end-to-end time of a consignment. That would really make a difference to our value proposition.
"Faster delivery times, coupled with competitive quality benchmarking and more efficient processes, will enable air cargo to compete and win new friends and business.
"By using the tools at our disposal, I am certain we can meet this goal by the end of this decade."
But, he warned:  "It will not be easy." Adding that 2014 would need to be a "year of action", he said: "Our customers pay a premium price to ship by air – we need to provide them with a premium service."
The opening session, which saw FedEx's Fred Smith speak out against government protectionist measures, focused in large part on modal shift and what the industry could do to combat it, with better reliability and improved products a key concern.
The 48-hour target, to be delivered by 2020, is perhaps more realistic than those IATA has pledged before. Its pokey 20% e-air waybill target by 2013 reached just 12%.
Speaking to the media just after his speech, Mr Vertannes explained: "If we could reduce and compress transit times sooner, we would. We have stayed on a six-to-seven-day cycle for 40 years – to ask companies to cut 48 hours off that in three years, when we haven't even got e-freight yet, is slightly too ambitious."
He pointed to strengthening relationships across the supply chain as the cause of optimism for the future, however.
"The partnerships we're trying to build…will jointly bring value to shippers. They are paying for a premium service, but are not getting one. It's incumbent on all to revolutionise the process."
James Woodrow, chief of Cathay Pacific Cargo, agreed: "Reducing times are one of our priorities. We have to give shippers  a compelling reason to use air freight." He pointed out that the increasing use of bellies – with higher frequencies – were one way to achieve that.
"We can offer a fantastic service on widebody bellies, which are mini-freighters, and give frequency and lift."
The challenges the industry still faces, despite some optimism for this year, were made clear – as was the fact that the industry is unlikely ever to see the same pace of growth it did 25 years ago.
Pointing to the continued heady growth rate of the passenger business, Brian Pearce, IATA's chief economist, noted that the past three years' demand divergence between cargo and passengers had been "exceptional".
He also revealed, however, that modal shift had been occurring since 2005 – but had only become apparent  – and felt  – when the economy dropped.
Gert-Jan  Jansen, executive director of Seabury, revealed that modal shift had been responsible for the loss of 5.4m tonnes over a 13-year period.
But while delegates, voting at the conference, thought the best way of keeping shippers flying was through enabling better multimodal solutions, followed by better products and closer relations, Seabury's survey of shippers found that – unsurprisingly – cutting rates would make air freight most attractive. Cutting speeds may just have to be the next best thing.