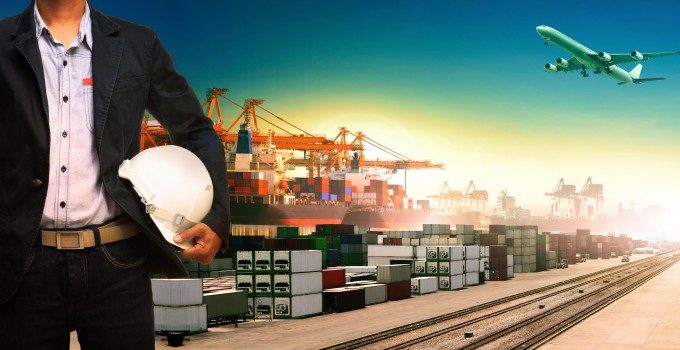 The air freight industry will need to take  a leap of faith – and investment – to grab future growth opportunities. On the eve of the opening of IATA's World Cargo Symposium in Los Angeles, delegate chat centred on the slothful movements of the industry, its inability to embrace change and the lack of both will and cash to implement change.
One point in question was the e-tail, or express market. In an interview with The Loadstar last month, former  Emirates Sky Cargo chief Ram Menen said forwarders and airlines needed to be better set up for e-tail.
"Forwarders have got to start thinking about the first and last mile. They need to start aligning themselves with the courier side of the business."
While most airlines offer what they call an express  product, many cannot offer the benefits presented by an integrator: in terms of speed, Customs and last mile delivery. Forwarders, however, can and are offering express services – by piggy-backing off the likes of FedEx and its peers.
But the barriers to entry for forwarders to set up their own business-to-consumer product is too high, acknowledged a delegate from Kuehne & Nagel. He added that the investment costs required by forwarders to set up similar networks were simply too high and it could not happen.
"We don't want the assets, and it's too hard to establish a similar network. The integrators managed it by setting up in a different market many years ago – I don't think it's possible now to do it affordably."
Another key forwarder acknowledged, however, that there were few growth opportunities both for airlines and forwarders in air freight.
"We can't keep hearing about e-freight – we've been doing it for years so we are not interested in hearing other people's excuses. But innovations, in terms of things like 3D printing – which could be a growth area for forwarders – and products such as real-time monitoring are most important."
Most delegates The Loadstar spoke to agreed that the main reason for coming to IATA's World Cargo Symposium was the networking, rather than the content.
"Really, coming here adds very little value to my business, but we hope that together we might raise he quality in air freight ," said one forwarder.
A cargo carrier chief added: "I come for networking, and that's when you get ideas. Competitive and commercial considerations means that no one ever talks about the really interesting parts of their business on stage  – they focus on the old or facts that are already known.  No one wants to share their secrets."
With a high attendance expected in Los Angeles, and a keynote speech from FedEx boss Fred Smith, there is some hope that this event will be more productive than previous ones.
We'll let you know.