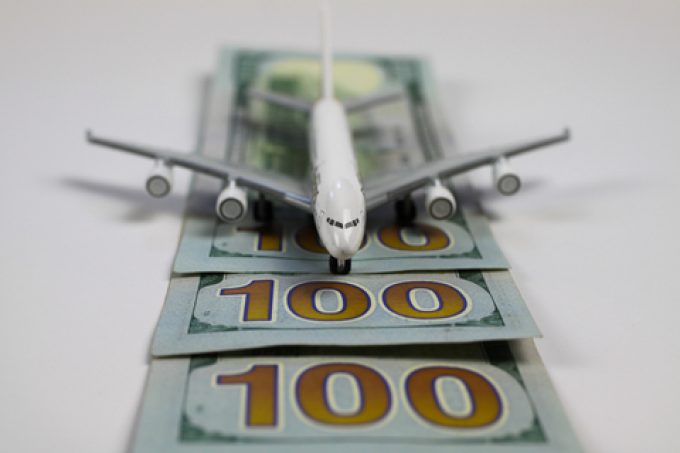 Sustainable aviation fuel (SAF): "Everyone wants it, few want to pay for it," says Martin Drew, Etihad Cargo's SVP of cargo and sales.
Considered by most in the aviation sector as the surest route to net zero by 2050, just 0.03% of the required amount of SAF (450 billion litres a year) that would be needed to fuel the sector, at its present rate of growth, was produced globally last year.
So, for smaller airlines, there was no hope of obtaining any of the 125 million litres pumped out in 2022, many claiming it had it been gobbled-up by legacy carriers.
Innovation agency Future Candy's MD, Nick Sohnemann, described sustainability as "the emerging economic order" when addressing the World Cargo Summit (WCS) in Abu Dhabi last week. And senior director and freighter customer lead at Boeing  Brian Hermesmeyer agreed that SAF provided the clearest path to net zero, at least in the near term.
"But there are issues getting aircraft to 100% SAF compatibility by 2030, because this more-refined fuel can swell parts."
Despite the concerns around availability, expectations are that production will hit five billion litres by 2025, but, echoing Mr Drew, Mr Hermesmeyer said money remained a key hurdle.
Asked by Tiaca director general Glyn Hughes if he thought governments were "prepared to step up and not wait on private firms", Mr Hermesmeyer said: "When [SAF] costs go down, more will use it."
But for Mr Hermesmeyer, SAF does not represent a long-term solution to aviation's environmental efforts, he said, noting that Boeing was investigating other options.
"For the near-term, SAF remains the pathway, but we continue looking at alternative fuels and are seeing some promise from our experiments with hydrogen – it is just whether the scalability is there," he explained, adding: "Electric flights may offer options short- and medium-haul, but scaling up to larger aircraft is not something we expect to see."
Interestingly, Mr Caswell told delegates Edmonton had just hired a director of hydrogen, as the Canadian gateway looked to meet its pledge of becoming the first carbon-neutral airport.