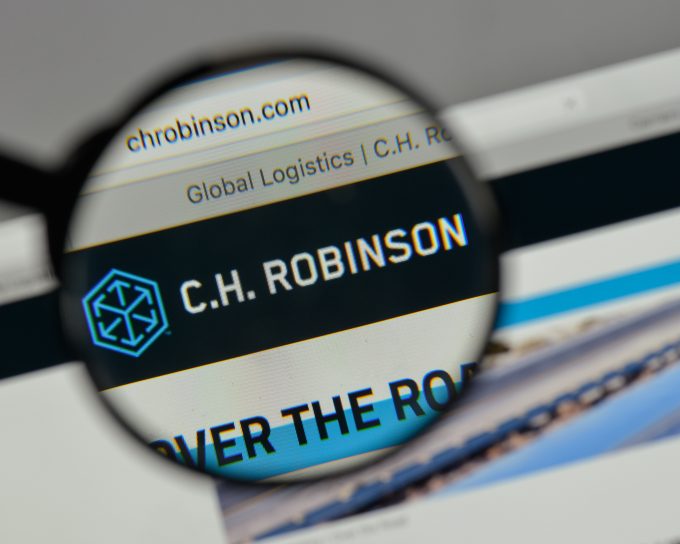 CH Robinson recorded surging growth in profits and revenues for the nine months to September, with its North American surface transport (Nast) division driving performance.
Group first-half revenue surpassed the $12.4bn mark, up 14.5% year on year, generating some $477m in profits, a significant 35.5% increase on 2017.
Chief executive John Wiehoff said the company had seen cash flow benefit from improved working capital and US tax reforms, with growth in the third quarter reflecting the wider year's performance.
"We delivered another quarter of double-digit increases in both net revenue and operating income, and a 270-basis point increase in operating income margin."
The Nast business recorded a 19.2% upturn in revenue to $8.5bn, although chief operating officer Robert Biesterfeld echoed his remarks during the company's six-month investor call in June, when he said he believed Nast was still some way off reaching its peak in terms of ebit margin. Today, he said the division was still in the "early stages" of productivity improvements.
"We have more than doubled automated truck load events and we are extending this system through our business," he added. "We are making inroads in the digitisation process and believe there is a lot more headway for growth."
While CHR's global forwarding division also saw an upturn in revenue (+16.8% to $1.8bn) its fresh business recorded a 4.6% downturn to $1.7bn. During its investor presentation, the company said the decline was linked to lower customer promotional activity as well as less restaurant traffic.
Looking ahead, Mr Biesterfeld said the company expected demand to remain strong, but acknowledged a variety of headwinds on the horizon.
"In the supply and demand relationship, demand is obviously the more volatile, and the harder part to predict," he added. "Even so, the anecdotal customer discussions we have held suggest that we should expect ongoing strong levels of demand."
Mr Wiehoff said the company had also come to accept that the US administration's decision to implement a further 25% tariff on Chinese goods early next year would not be reversed.
"We have accepted these tariffs are coming and have begun discussions with our customers on how they want to deal with them," he said. "This includes looking at the idea of accelerating shipments to get them through before the tariffs come into play."