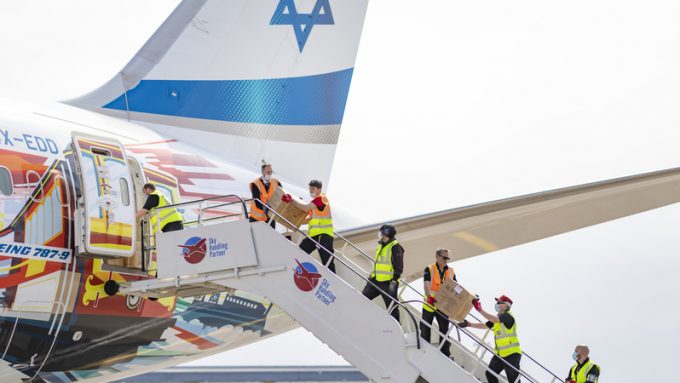 European forwarders are reporting air freight rates hitting $10 per kg, and still climbing, as the peak season – boosted by distressed sea freight – continues.
As the UK becomes the latest European country to enter a four-week lockdown, mirroring Germany, France and Belgium among others, forwarders indicate that consumer demand will likely continue despite closed shops.
This is in part because of the scheduled end dates of the lockdowns at the start of December, and the lockdowns, some of which come with travel bans, are also expected to impact passenger demand, and therefore air cargo capacity.
One forwarder said the latest lockdowns were "more predictable" and that "we know what is happening, what the restrictions are and what the protocol is.
"As long as goods can be sold through stores that remain open, or through other channels, there will be demand (maybe even increased), and therefore continued requirements for air freight and also ocean freight.
"Also, with the issues with ocean freight, this is creating more demand for distressed sea freight and substitute orders being shipped by air to ensure that sales are achieved by retailers. So it is self-perpetuating."
Garment retailers don't appear to be slowing down. Bangladesh forwarder Expo Freight reported that "air capacity is extremely tight, carriers are reserving space for last-minute spot buying".
Masud Sabuj, business development director, added: "We anticipate that the market will remain at these levels through at least the end of November, but likely even well into December, given the late expected surge of e-commerce volumes.
"Carriers appear to be pulling scheduled passenger flights again and this will further impact the capacity situation. Some PAX carriers are introducing new preighters on select routes.
"Rates on both routes to the EU and US also continue to track at a higher level as a result of stronger load factors. An increase in rates at this time of year is not too surprising, as the industry is heading into the peak season. However, with different market dynamics in play this year, rate progression and capacity availability has been harder to predict."
Bangladeshi exports have been hard-hit by technical problems at Dhaka Airport through broken scanning machines, causing "massive air shipment problems and huge financial loss".
The air peak season has been exacerbated not just by the limited capacity, but also with a return to PPE shipments, as well as hi-tech launches such as the Playstation 5, which launches globally this month.
"These goods are continuing to saturate the market," said the European forwarder. He added that the impact of e-commerce had also not been sufficiently factored in by many in the industry.
"E-commerce is congesting the market. As it is quite 'specialist' and not handled by general logistics providers – more by integrators or specialist e-commerce fulfilment houses –in the main it isn't being considered as reducing supply with airlines. And this will get worse as we run up to Christmas festivities and more people are shopping online globally. It will be crunch time right up to Christmas.
"The market is really screwed on ocean, and air freight is absolutely bonkers."
Mr Sabuj added: "Strong air freight demand … versus tight capacity, drives up rates. Due to all the new product launches and congestion at all major hub points, strong demand for air freight continues to come up against a shortage of capacity, and more or less the entire market is spot rate driven."
WorldACD showed yields rising again in week 43. Capacity and chargeable weight rose 1% in the week, while yields have increased 7.6% in the past two weeks.