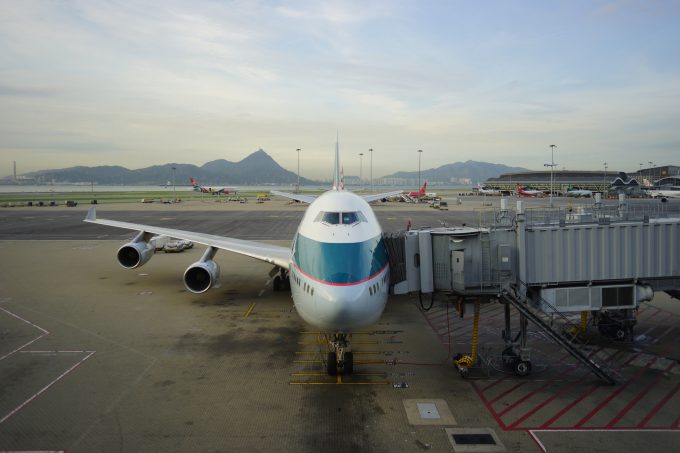 A strong and "proper" peak season may have arrived at last for air cargo, but pockets of disruption have emerged.
These include Hong Kong International Airport's (HKIA) new air transport management system (ATMS) and poor weather in Russia and China.
Cathay Pacific's general manager of cargo sales and marketing Mark Sutch told The Loadstar the seasonal peak had been a marked improvement on 2015, but had not hit the levels reached the previous year when US west coast port slowdowns sent shippers flocking to air transport.
"The last three weeks have been the busiest of the year, and I expect the peak period to run until, maybe, 13th of December," said Mr Sutch. "There will likely be an easing of the throttle at the very end of November, but rates have certainly hit peak levels."
One source told The Loadstar that, depending on destinations and contracts, carriers could see revenue increase by up to 50% in this last quarter versus the low period. He added that for 2017 the signs were "not that bad", as year-on-year demand seemed to have grown faster than capacity over the past few months.
"It could be that the doldrums are over for now – we will have to wait and see if this is true or not," the source added.
However, Mr Sutch said the ongoing suspension of Cathay's fuel surcharge had resulted in a year-on-year decline in all-in revenue collection and yield. And, despite it being peak season, Cathay and other carriers was forced to reduce its scheduled services as HKIA underwent the final transition of its new ATMS.
In accordance with requests from the terminal, Mr Sutch said the carrier had cancelled 7-8% of flights, but freighter operations had not been affected.
"November is the traditional cargo peak, we have made every effort to protect that and have been able to add some regional freighters this month above our base schedule," he said. "The cancellations were mainly to regional destinations.
"I think it is fair to say that our cargo sales have not been affected adversely by this system change."
A spokesperson for Hong Kong's Civil Aviation Department (CAD) said it had adjusted a number of air traffic movements during peak hours for the final transition of the new ATMS, which would be completed by 26 November.
The system has been plagued with negative news headlines since its June rollout.
"Despite [an] incident late last month during the phased functional implementation, in which a very small number of workstations could not process certain non-routine data, the CAD has quickly rectified the problem," said the spokesperson.
"The overseas independent consultant … National Air Traffic Services, also re-confirmed its assessment that the CAD was ready for full transition to the new ATMS."
These reports were followed by confirmation from the CAD that on 15 November the position of a departing aircraft was temporarily not displayed on the radar screen of a workstation in the new Air Traffic Control Centre.
Along with system issues, the CAD has also had to refute claims that it doctored a survey of air traffic controllers' rating of the new system's readiness.
Outside Hong Kong, there have also been issues with snow and fog affecting flights around Zhengzhou and Shanghai, according to a source.
"On Wednesday we had 20cm of snow in Zhengzhou, which triggered several flight delays," said the source, "while last week, flights were interrupted by fog in Shanghai."
The source added that weather issues in Russia had caused disruptions to flight schedules.