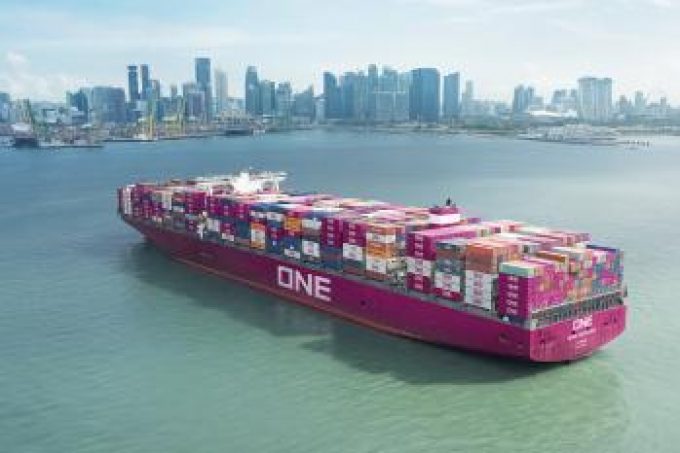 Container spot rates this week reacted positively to carriers' 1 May GRIs, gaining more than 30% to North Europe and 22% to the US west coast.
Today's Shanghai Containerized Freight Index records a jump of $190 per teu, or 32.5%, for rates from Asia to North Europe to $774 per teu.
The welcome recovery for carriers in the North European spot business restores rates to the level of mid-March after several weeks of erosion.
However, rates need to improve significantly further to match the level of a year ago, when the SCFI for North Europe was showing a rate of $1,021 per teu.
One UK NVOCC told The Loadstar this week he had agreed with his top three carriers to pay an increase of $200 per teu for May, as he was "beginning to get worried" about services being pulled.
"Nobody wants to see another Hanjin, and the reps we saw recently were genuinely worried that there was going to be another casualty," he said. "But that's it, as far as we are concerned, and if necessary I can still get lower rates from some carriers if I need to," he added.
Crucially, carriers on the route must at least hold onto this increase during May before the effect of the peak season kicks in around June.
Much will depend on how disciplined the shipping lines can be over the next few weeks, but other factors, such as Japan's Ocean Network Express (ONE) needing to regain lost business after its launch fiasco, could come into play.
One carrier source said this week his booking desk was getting a number of enquiries from traditional Japanese carrier customers who complained that they were still having difficulty establishing contacts in the ONE offices.
Meanwhile, for Mediterranean destinations, the SCFI recorded a more modest jump this week: up 15.5% to $694 per teu, but still well below the $1,011 level of 12 months ago.
And spot rates on the transpacific also put on a spurt ahead of 1 May GRIs, which is good news for carriers still trying to tie down BCOs to higher annual contract rates.
The US west coast component of the SCFI put on 21.8% this week to reach $1,403 per 40ft, but is still somewhat adrift of the spot market of a year ago of around $1,600 per 40 ft. And from Asia to the east coast, the SCFI recorded an increase of 8.1% on the week to $2,371 per 40ft, compared with $2,600 12 months ago.
And the US trucking industry is suffering from an acute shortage of qualified drivers, which is having an impact on the delivery time of boxes from terminals, causing unwelcome and contentious demurrage and detention charges.
Moreover, robust consumer demand, together with pinch points caused by the introduction of bigger ships on the transpacific, has exacerbated intermodal delays.