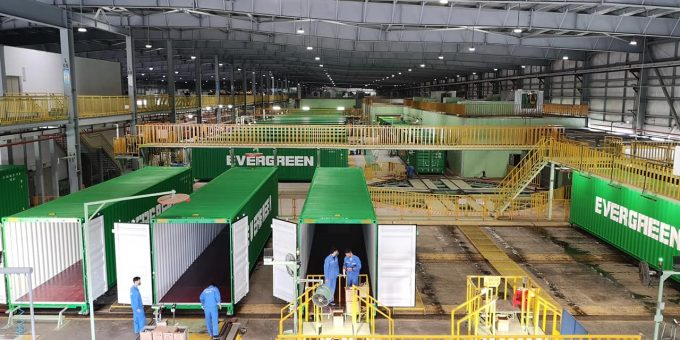 South Korea has started its own container manufacturing industry to tackle equipment shortages.
State-backed ship finance provider Korea Ocean Business Corporation (KOBC) yesterday announced a tie-up with flagship liner operator HMM, compatriot communications equipment maker Seojin System and container technology specialist Ace Engineering to start a container factory in Vietnam.
The equipment crunch has been attributed to the slow return of empty containers as the rebound in import demand last year led to tight shipping capacity.
By mid-2022, Seojin System and Ace Engineering will open a factory in Haiphong to produce roughly 100,000 containers annually.
The severe imbalance in the supply of empty containers is causing difficulties to South Korean exporters and shipping companies, said KOBC.
Currently, China has the largest global market share in container manufacturing, accounting for 99% of of the market.
KOBC said, "The need to diversify supply sources has been constantly raised due to the supply-demand imbalance caused by the shortage of supply from China. We hope the diversification of container supply sources will greatly help increase the supply of containers to local shipping companies, including HMM, which has a large volume of cargo from Vietnam."
Last year, KOBC began leasing containers to HMM, and the institution said that helping to start a container manufacturing plant was an extension of its role in helping to alleviate the dearth of equipment.
KOBC said, "To strengthen the competitiveness of local shipping companies, KOBC will continue to carry out container lease support projects, while continuing to diversify domestic and overseas sources to secure container supply.
The institution said it had ruled out establishing a container plant in South Korea, due to the higher land and manpower costs. However, with such costs being lower in Vietnam, KOBC hopes that by jointly purchasing containers, it can help to enhance the competitiveness of local shipping companies.