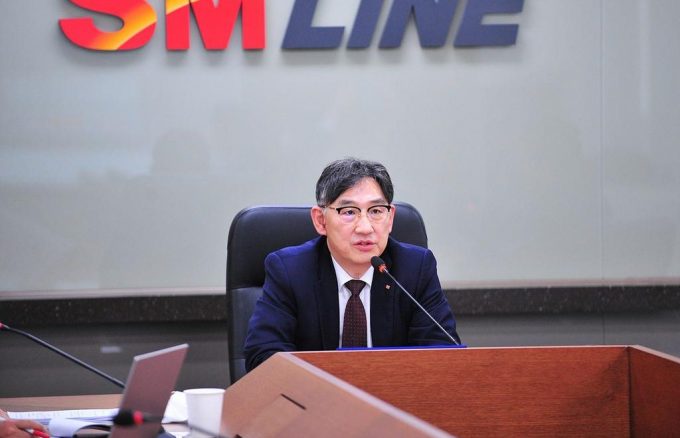 SM Line CEO Park Kee-hoon resigned today, as liner operators continued to grapple with falling freight rates.
Mr Park cited personal reasons, but South Korean media is speculating that his departure is related to an imminent restructuring at SM Line. Freight rates on the transpacific have been falling for the past four months.
Unlike other liner operators, SM Line has few shipper clients locked into contracts as the company opted to focus on spot bookings, and it is heavily dependent on liner services linking South Korea and China to the US and Canadian west coasts.
As a result, SM has been severely affected by the sharp decline in spot freight rates, especially steep on the transpacific US west coast route, dropping from a historic high of $17,500/feu last October to below $3,500 today.
Last year, as container freight rates soared, SM Line booked revenue of $1.66bn, up from $950.15m in 2020, while net profit rose ten-fold, to $901.8m.
Today, a spokesperson for SM Line downplayed the timing of Mr Park's resignation. He told The Loadstar: "The decline of the market situation didn't affect his resignation at all."
He added: "We don't have any kind of restructuring programme at the moment."
Other speculation has been that Mr Park resigned for health reasons .
SM Line, ranked 24th among liner operators, has a total capacity of just under 80,000 teu, including a dozen owned ships and four chartered vessels.