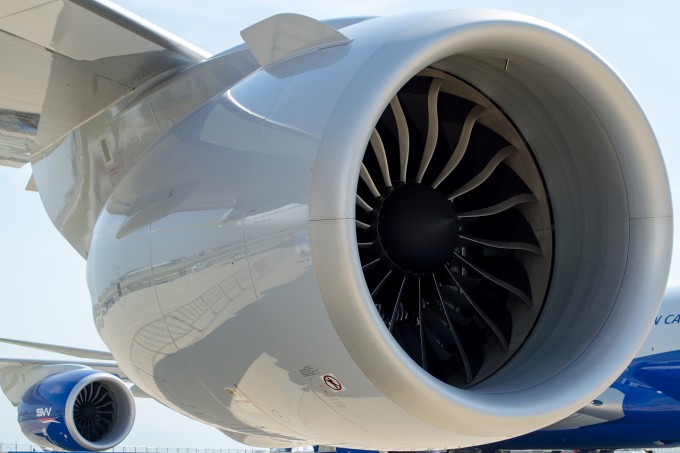 Secretive carrier Silk Way West had hoped to launch a scheduled route to Chicago following Azerbaijan's open skies agreement with the US in April – but it has been thwarted by competitors.
The carrier's application has been delayed by a series of procedural objections by US carrier National Air Cargo, which has requested the application be deferred.
Silk Way, which already has permission to fly to New York,  has now called on National to "act in good faith" and on the Department of Transport to expedite its application.
It said the application had already been significantly delayed and it had hoped to start charter operations to the US as quickly as possible, as well as use the seventh freedom rights permitted by the open skies deal.
In a letter to the DoT, seen by The Loadstar, the Azeri carrier notes: "The history of the proceedings … appear to suggest that National may again, as it has done in the past 12 months, be attempting to game the system for delay rather than making an earnest effort to articulate and resolve any valid issue.
"Azerbaijan has entered into an open skies agreement with the United States in good faith and perhaps National should itself act in good faith and pursue its own operations using the newly available bilateral framework, without perpetuating adversarial proceedings with the sole goal of holding other carriers from pursuing their planned operations."
Previous applications by Silk Way appear to have been similarly delayed by objections from both National and Kalitta.
Silk Way's US aspirations come as the carrier looks set to expand its global network – an ambition for which it has just poached the well-respected Wolfgang Meier, Volga Dnepr's Group VP marketing and development, according to CargoForwarder. Mr Meier's Russian experience will not be wholly used however, as there is a direct trucking network between Russia's major cities and Baku, although Silk Way does sell belly space for Azerbaijan Airlines.
Silk Way is expecting delivery of two 747-8Fs this year to join its fleet of three 747-400Fs and three 747-8Fs spread across its three airlines, which include Silk Way Italia which also applied for traffic rights to Chicago this year.
The carrier has previously focused primarily on routes between China and Europe, gaining competitive advantage from low local fuel rates. In March, it signed an agreement with MAB Kargo, Malaysia Airlines' new cargo arm, for a blocked space agreement between Kuala Lumpur and Amsterdam via Baku, in a deal which gives both carriers access to the other's network. SilkWay said at the time it hoped to make further in-roads into South-east Asia.
Talking to The Loadstar earlier this year, its head of marketing, Kamran Zamanov, said the carrier would consider other partnerships with "reliable airlines or alliances". He noted that the airline was looking at new centres of production, such as Vietnam, as growth in China slowed.
Silk Way has been affected by lower oil prices, which has impacted its oil and gas business. Mr Zamanov also said "low rates, promoted by passenger carriers, brutal competition, very short high seasons sales and constantly increasing service charges" were also "major challenges".
He added that consistent and robust profitability was "elusive", despite the fact that every other player in the value chain "turns a tidy profit".
However, the carrier saw revenue of AZN472.7m ($316m) in 2014, up 10.4% on the previous year, gaining it post-tax profit of AZN14.6m ($9.7m) – up from $361,804 a year earlier, a rise attributed in its financial accounts to "other income".