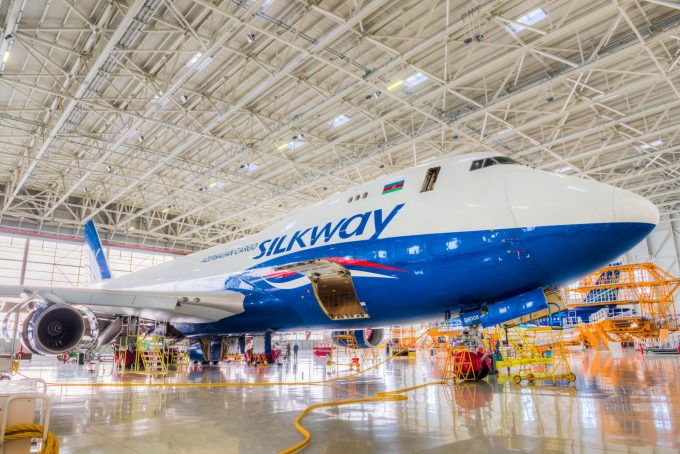 Silk Way, the Azeri freighter operator, has fought back against claims made online that it operated more than 350 secret flights carrying weapons, effectively being subsidised with US government money in the form of ExImbank financing.
About a year ago, a detailed study of Silk Way flights was published, with implications that it was moving shipments of arms and weaponry between Azerbaijan, Bulgaria and the Middle East.
While Silk Way labelled the claims fake, they have been compounded by reports on Silk Way's use of ExImbank and $419m in funding – a perfectly legitimate away to fund Boeing aircraft purchases.
Now Silk Way has published a robust rebuttal of the claims, saying they are "a result of an organised campaign of misinformation penned by geopolitically motivated authors perpetrated to be in direct collaboration with Armenian connections".
Not only did the carrier "follow all applicable protocols", it said, and added: "So-called 'secret flights' … besides their fictitious quantity, were operated in full compliance with all established procedures and were ordered by the United States Department of Defense (DoD), while all consignors and consignees were designated by the mentioned authority.
"Thereby, the statements questioning the nature of these flights and their consignors and consignees lack all legal or substantive elements."
Silk Way also points to a "character assault" on its president – and reportedly 100% owner – Zaur Akhundov.
The carrier said: "Having failed to substantiate its claims of illegal flights, the misinformation campaign then engaged in a libelous character assault on Silk Way Group president Zaur Akhundov and questioned the financing of Silk Way's fleet expansion.
"The articles fabricated information about Mr Akhundov's professional credentials and experience, attempting to portray him as an unknown 'mystery man' who took control of the Silk Way brand.
"In truth, however, Mr Akhundov was critical of the founding of Silk Way, has been a leader of the Silk Way team from the beginning, and brings decades of valuable experience in developing the aviation industry in Azerbaijan. Mr Akhundov has no ties to any government or political party."
Sources have told The Loadstar that Mr Akhundov has now left the company to pursue opportunities in the US, but this has not been confirmed.