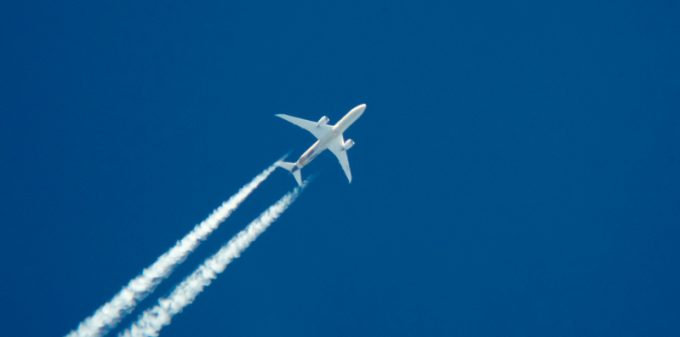 Emissions reporting has upped the ante – with container shipping statistics labelled as "quite favourable", while the impact on climate change from aviation contrails will triple by 2050. 
The EU has released its Monitoring, Reporting, and Verification (MRV) data on vessel CO2 emissions. Containerships emit 28% of CO2 emissions from international shipping into and out of the EU, or a quarter of total shipping emissions.  
"To put that in context, container shipping carries about two-thirds of the European Union's seaborne trade, measured by value, worth about $1.6trn, so the value to society compared to emissions generated is quite favourable," noted Anne Marie Kappel, vice president of the World Shipping Council (WSC). 
"In addition, the container sector has made the biggest gains in vessel fuel efficiency of any maritime sector over the past 10 years, with new vessels being 30-50% more efficient than the vessels they replaced." 
However, she noted that "all sectors in maritime transport will need to do much more in the coming years in order to meet and exceed the ambitious CO2 reduction goals that have been adopted by the International Maritime Organization".  
The WSC advises that the most crucial step will be investing in new fuels, and said it was developing a proposal for an international research and development programme focused on low- and zero-carbon fuels and technologies. 
"We look forward to sharing that work over the next year, as the IMO and the industry work to develop a comprehensive strategy for reducing greenhouse gas emissions from shipping," said Ms Kappel.
In contrast, in aviation, German researchers have found that contrails, formed by water vapour from fuel combustion, which condenses and crystallises into ice, traps heat in the earth's atmosphere and contributes substantially to climate change. 
Increases in air traffic will mean the impact will triple in the next 30 years. However, the industry's focus has been on lowering CO2 emissions, which have less impact on climate change than contrails, according to the research. 
According to ATW, US airline lobbying association A4A has joined IATA in trying to communicate that aviation is still a responsible way to travel. It is backing proposed legislation that would give tax credits for sustainable aviation fuels.
In addition, airlines passed a resolution at IATA's AGM urging governments to implement ICAO's Carbon Offsetting and Reduction Scheme (Corsia), which would mitigate the effect of 2.5bn tonnes of CO2 emissions between 2021 and 2035.  
IATA also called for inefficiencies in air traffic management to be ironed out, as well as creating an environment that allows the commercialisation of sustainable aviation fuel. 
Contrails, however, are not on the list. 
Some airlines in Europe have found that since the advent of "flygskam" or "flight shame", there has been a drop in demand for air tickets, as passengers use other forms of transport.