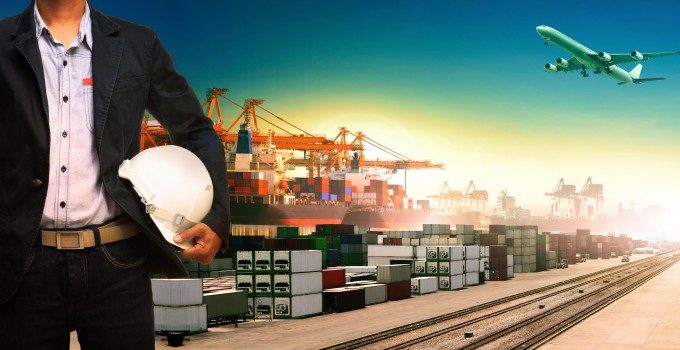 Shippers could save about 20% on air transport costs by cutting out the air freight forwarder, The Loadstar was told last week.
In an interview, Marc Dellafaille, purchasing expert for AGFA, the Belgian digital imaging company, revealed it had not always been easy to cut out the forwarder, but recommended that other shippers now examine the savings that could be made on air freight.
"If you are a shipper with fixed or steady volumes, you will save money if you negotiate directly with the carriers," he said. "As a shipper you have to investigate this – even if you don't have your own shipping department. Negotiate directly and get the forwarder to do the documentation."
AGFA set up its own shipping department in the late 1980s. At the time, it was shipping about 5-6,000 tonnes by air – an amount that has since been reduced to about 3,500 tonnes.
"The fees that forwarders charged were very high," said Mr Dellafaille. "We were looking for alternatives to lower our air freight costs. We could see from the invoices that forwarders were using five or six carriers, so we decided to contact one of the main ones. Back then, it wasn't the usual thing."
And judging by the storm created when KLM famously indicated it would talk to shippers directly, many carriers were then wary of negotiating directly with the shipper.
Nevertheless, AGFA promised one carrier a set volume and long-term relationship, and "the carrier decided to go for it".
The problem was that at the time, AGFA still needed the forwarder to release air waybills as an IATA agent, so AGFA told the forwarder the price it had negotiated. Not surprisingly, the forwarders were not keen on the arrangement, so AGFA set up its own department and persuaded IATA, with some difficulty but with the support of its new carriers, to let it become an agent.
"So we became a forwarder for airport-to-airport shipments," explained Mr Dellafaille.  AGFA became a regulated agent in 2003 and fully AEO-compliant in 2011.
AGFA still needs forwarders for collection, final-mile or out-of-gauge shipments, but initially it realised savings of 20-30% on its air freight volumes.  It remains "a significant saving", said Mr Dellafaille.
"We build all our pallets ourselves, and we don't go on the market with the rates we get, so carriers are happy. If we have a special request, we can contact the carrier directly and the relationship means we are less vulnerable and have a more sustainable air cargo supply chain.
"Even better, when carriers have last minute space available, they email us the the spot rate."
AGFA negotiates an all-in rate with 50% of its carriers, for contract lengths of about six months, for a transit time of five days.
"We don't like to see an invoice with all the surcharges on – it's difficult to check."
Carriers are chosen partly on the basis that AGFA's product cannot go through airports which screen transhipment cargo, such as Heathrow, as the process damages the product. But it also chooses airlines with good service levels, and those with which it can have a good relationship – it is not necessarily primarily price driven. Some 70% of its air freight shipments are intra-company moves, with Narita, Shanghai and Newark its top three destinations.
In common with many shippers, AGFA negotiates directly with container shipping lines for its annual 10,000teu volumes, and finds it hard to see why the air freight model is different.
The European Shippers' Council agrees. "I think we should change those patterns that have dominated air cargo for decades," said Joost van Doesburg, air freight policy manager.
"It's time to think outside the box, and change the model. Many shippers think this new way is possible. We see the market moving in the direction of a partnership between carriers and shippers – and it could be best for everyone."