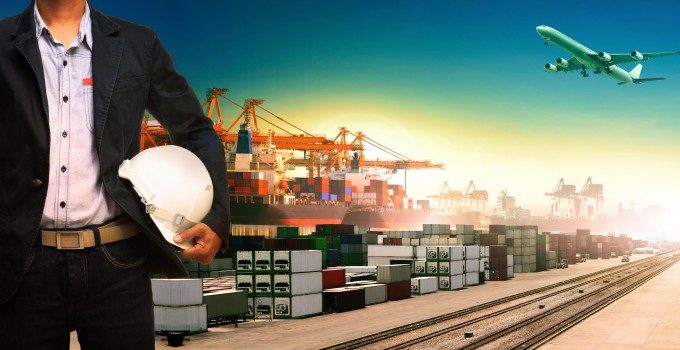 Shippers, in their drive to force down prices, are increasing market volatility – something they claim they want to avoid. While much of the industry focus has been on loss-making carriers, forwarders report that they too are feeling the pinch as the tendering process gets ever-more fierce and price driven, with shippers often failing to honour contracts if the market price falls further.
"Shippers want consistency of price, and the tender process helps that," said one senior forwarder. "I can understand why manufacturers go out to tender, because tenders help give the illusion of a fixed price. But you can have a customer ask you to commit to the end of the year, and then pull out because he's found someone cheaper."
The trend towards more tenders has been fuelled in part through better transparency, as well as a move towards placing the tendering with procurement, rather than logistics departments. "The economic environment has become more uncertain, plus there is more visibility on rates in the market than there used to be," CEVA's interim chief operating officer and global head of ocean freight, Dominik Tichelkamp, told The Loadstar. "You can get a daily update on rates – you can see if you are in line with the market or not. So you have customers pushing for new tenders, customers who want to reopen contracts – it's happening more often. If it's just shipping a container – it's a commodity. A lot of companies can do that. So, to optimise your price as a shipper, you get a lot more people to tender."
As a result, the 'tendering season' has changed and forwarders are faced with multiple, year-round bidding processes. "There used to be a regular rhythm of freight tendering, and now people are tendering at random points during the year," said one senior supply chain executive. "The negotiating positions have gone out of the window and the shippers are using that to their advantage. When shippers ask for services to be re-tendered, that creates volatility in the market."
Right now, however, while freight rates are stumbling along at the bottom, could be a good time for shippers to tie-in carriers  – one retailer has recently signed a three-year deal with a shipping line. But this appears to be a rare occurrence, with both a greater number of tender requests going out, a greater number of forwarders bidding – and price being the primary driver.
"That's certainly a pattern we are facing," admitted the chairman of one mid-sized forwarder. "There's a cycle. When things are a bit tight, companies cut costs. Transport is the first thing to come under scrutiny. People find it hard to deal with the variables in transport, so they feel ripped off. They take the process away from the logistics managers and give it to purchasing, who put it to tender and get lower prices. Our customers admit that they will sometimes forgo the finer points of service to keep the costs down, while forwarders say it's better to carry some business than none at all. We're losing business to ludicrously low rates from the major forwarders."
Online tenders in particular lose focus on service, leaving forwarders struggling to compete on any aspect apart from price. One leading expert said: "I think e-tendering is profoundly stupid because all the notion of the value of a contract is ignored – you might as well put someone in front of a slot machine. It works for some of the commodity areas, but if you talking about the provision of a service then it is another matter entirely."
The practice also makes it hard for anyone but the multinationals to win, said one sales director at a mid-sized forwarder. "For us, if it's an online auction, we find the big forwarders buy the business. We don't participate."
She added that some contracts are also loaded towards the shipper. "If the market goes up, the rate stays the same. But if it goes down, they reserve the right to renegotiate the rate or go to the spot market. That happens a lot. It's all in favour of the shipper, not the forwarder," she said. "Everything now is more of a commercial challenge. It's not a level playing field."
And as increasing numbers of forwarders 'buy business', the balance of power along the supply chain is shifting firmly to the advantage of the shipper. Most forwarders that The Loadstar spoke to agreed that winning bids came in at below cost. But, argued CEVA's Mr Tichelkamp, not all large forwarders want to buy business.
"Buying business happens in the market. But if you buy below cost there is always a risk. Customer X tenders for business, the usual suspects bid. You will likely all get the same rate from the carrier. One wins – goes to the carrier and the usual expectation is that you'll get an improved rate. But it's a very volatile market and you need to get the timing right.
"CEVA is rather risk-averse, and so shooting under the water is not our policy.  There are certainly some competitors who are less risk-averse. But it also has something to do with partnership. Ocean carriers are not making any money due to overcapacity. So it's not necessarily partner-oriented behaviour to knock the market down even further. You have to take a responsible decision."
Nonetheless, pressure to offer the lowest price is inevitably passed on to the carriers, already struggling with overcapacity and increasing the market volatility that shippers claim not to like. "If I get the business and squeeze the carrier, that's my job and that's what the client expects," said one forwarder. "We're under huge pressure from corporate customers."
Forwarders must learn the new rules of engagement, said the supply chain executive. "This is not just about shippers tendering more, but also about forwarders getting more involved with tendering activity. It is good sales and marketing practice. Typically, your sales team will court a new customer and offer free services such as a supply chain "health check". This allows it understand the client's calendar and make sure it participates when a tender comes up. A good sales team will be monitoring 30 to 50 such companies, which combined represents a lot of spend."
Meanwhile, changing technology has made the process simpler. "In the last two years we've had far superior technological visibility into the supply chain," explained Simon Boggis, chief procurement officer for CEVA. "Technology is fuelling our ability to tender and has simplified it."
Next week The Loadstar will look at how shippers are changing the roles of forwarders.