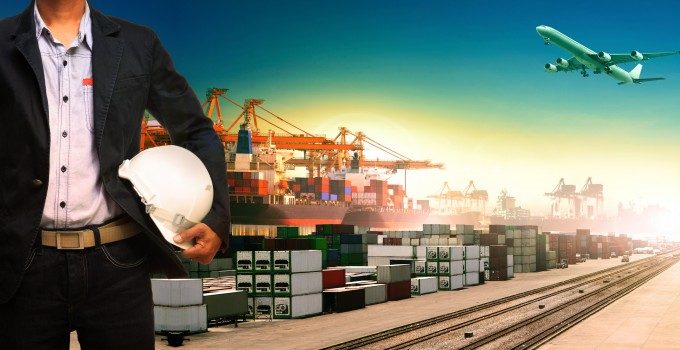 Some of the world's largest shippers are looking to consolidate their logistics providers into a handful of global companies, according to the latest research from supply chain IT provider Gartner.
Gartner 3PL magic quadrant research evaluates logistics providers' capacity across a number of key service areas – transport management, freight forwarding, shipment consolidation, warehousing and customs brokerage – and interviewed both major shippers and major 3PLs.
Dave Gonzalez, supply chain research director at Gartner, said: "Around 87% of companies outsource a component of their logistics requirements, and 65% are increasing their 3PL usage.
"But as that usage increases there is a drive to rationalise it, and customers are looking to reduce the number of organisations that they use, either to encourage economies of scale or synergies, or they are looking for a smaller number of suppliers to manage," he added.
Mr Gonzalez explained that as logistics operations had evolved, 3PLs were moving from being "executors of functional tasks" to "network orchestrators", and – in response to the way shippers have globalised – had invested more heavily in value-added operations.
"3PLs are looking to add services because we believe that they are becoming increasingly worried about their industry becoming commoditised," he said.
Perhaps alarmingly for 3PLs, the Gartner research also showed that shippers are looking for shorter contract terms, while some appear to have given up altogether on the concept of partnering with their logistics providers.
"Sometimes organisations don't realise how much outsourcing they do. One trend within the customer base is that we are seeing a lot of reviewing of contract terms, and a lot of requests that Gartner gets are for advice on terms and conditions.
"Additionally, customers are looking for flexibility and agility in their contracting and are not looking for long-term relationships," he said.
Gartner has assessed the leading global 3PLs according to their ability to execute services against the "completeness of vision".
This includes: sales execution and pricing; market responsiveness; company viability; operations; service offering and execution, such as the ability to offer shippers a complete end-to-end service and how its variety of services are aligned; marketing execution; and customer experience.
Completeness of vision looks at the 3PL's business model; its marketing strategy; sales strategy; services product strategy; its geographical strategy; industry strategy; its understanding of the markets its serves; and its level of innovation.
"We often hear 3PLs insisting that they are innovative, but we often find that in many cases this they are simply responding to customer requests rather than coming up with something themselves," Mr Gonzalez said.
To be included in the study, companies had to satisfy three criteria: revenues of more than $1.25bn in 2012; an equal spread of services in transport management, freight forwarding and warehousing; and a geographic diversification, so that no more than 80% of its revenues derived from just one region.
"Having these criteria meant that some pretty big names didn't qualify – Panalpina, for example, gets most of its revenues from freight forwarding, and because group revenues are too highly weighted towards this sector, can't be considered a true 3PL.
"Likewise, Dachser, Norbert Dentressangle and Wincanton would all appear in a European 3PL study, but they aren't sufficiently global," he added.
According to Gartner's analysis of the 12 global 3PLs that made its cut, they fall into four main categories – niche players, visionaries, challengers and leaders.
South Korean firm Pantos and France's SDV were two niche players, with the latter very focused on Africa and specific industries such as oil, while Pantos's growth was "built off the back of the South Korean export economy – "it basically mirrors the expansion of Samsung", Mr Gonzalez said.
No global 3PL was defined as visionary – offering newer approaches to logistics industry but with more limited execution track record than leaders or challengers, and while having some global capabilities, these are inconsistent and are not fully integrated.
Expeditors, Ceva, UPS Supply Chain, DSV and Damco all fell into the challenger bracket, where the service offering was yet to be completely global, and greater expertise was found in some industries than others – "customers may well feel the 'seams' of the organisation".
Finally, Kuehne + Nagel, DHL, DB Schenker, Agility and UTi Worldwide were classed as leaders, with the first three in a primary grouping the latter two in a secondary.
"What's interesting is that there is a growing gap between the leaders and the rest," he said.
Mr Gonzalez added that new regional 3PL studies were underway and would be published later this year.