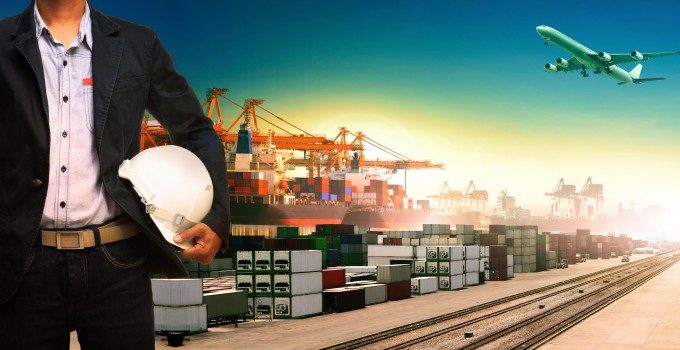 Airfreight shippers have claimed they are prepared to pay more for better services, but want the industry to be more transparent.
In a white paper released today, the European Shippers' Council (ESC) has called on the air cargo industry to reveal performance standards through Cargo 2000, to help customers distinguish between services and quality, and pay accordingly.
"Certain shippers are willing to pay extra for better airlines and logistics service providers – but shippers can't tell [which are better]," explained Joost van Doesburg, ESC air freight policy manager.
"We want an open system into which all handlers, forwarders and airlines report, showing reliability, damage, lead times and so on. We want to be able to judge quality.
"It will mean that some providers will need to reduce rates, as they are offering a lesser service, while others will be able to charge more. It gives shippers a wider choice."
The ESC notes in the report that it worked closely with the industry in setting up KPIs for airfreight in the 1990s, when the C2K initiative was created following a lack of good quality information. But, some 20 years on, little has changed, it says.
"Even some of the founding fathers of C2K didn't want to enter their data into the system," claimed Mr van Doesburg. "Now companies say they are in C2K, but the figures aren't open to shippers."
He added that the seafreight industry was less complex, partly because of containerisation, so that lead times and price were the key factors.
The initiative has been welcomed by some in the industry.
"The European Shippers' Council is 100% right to call for this" said David Ambridge, general manager of handler Bangkok Flight Services.
"But it should go one stage further, otherwise airlines will continue to make up their own offset times just to look good, rather than delivering service or quality,
"The shippers and consignees should be telling the airlines what they demand and what they expect. If they cannot deliver, then change to someone who can and pay them a small premium."
However, one source at an airline said: "As a quality provider we may well support such an idea. But my question would be 'why should we as an industry expose all under such transparency when shippers are so secretive about their own affairs?'"
The ESC has also called for greater liberalisation of markets, especially for freighter services.
"It's very strange that the aviation industry is so dependent on bilaterals," said Mr van Doesburg. "Compare that with shipping where there are none. One flies, one floats – what's the difference? Let's start with freighters and open the market."
While shippers and the airline industry are aligned on this issue, Mr van Doesburg noted that there was still one area where the two appeared to be at odds: surcharges.
"Airlines don't like this topic – nobody ever comes back to us when we mention it. It's a pity."
The ESC is calling for an open and transparent system, discussed via a roundtable, to establish a system with a clear link between surcharges and impacting factors such as the price of aviation fuel.
"The level of surcharges does not seem to reflect the key indicators affecting them," says the report. "Shippers are accusing the air cargo industry of reducing their debts by placing surcharges that are too high."
It also calls for the end of the security surcharge, pointing out that surcharges were to mitigate unpredictable pricing – but that the security charge had not changed in years.
In the wide-ranging document, which also covers Customs, security and sustainability, the ESC also presses home the fact that not enough has changed in electronic documentation in the past 20 years.
A 1995 white paper stated: "Shippers are frustrated that more progress has not been made in providing EDI systems."
The 2014 white paper states: "Shippers are still waiting … The ESC urges freight forwarders to work together with shippers in investing."
While the document outlines challenges and problems, it also notes that the air cargo industry has "picked up speed" in the past three or four years, and it states that it does not want to blame the air cargo industry – merely encourage it.
"We need to stop the blame game and work together," said Mr van Doesburg. "We need a team effort to raise the bar and get a more libersalised world with global standards."