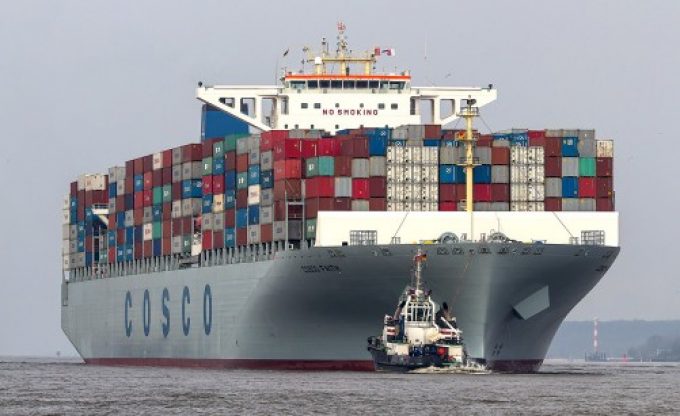 Non-operating containership owner Seaspan Corp has placed a fresh order with a Chinese yard for ten 7,000 teu vessels, taking its orderbook for the past 10 months to 70 ships, with a total capacity of 839,000 teu.
This portfolio includes two 24,000 teu ULCVs, but mostly comprises the smaller sizes, featuring 25 ships of 7,000 teu, with 15 dual-fuelled LNG-powered.
The latest estimated $1bn newbuild order, for Jiangsu Yangzijiang shipping group-built scrubber-fitted ships, will see deliveries commence in Q2 24 and run through to the final quarter.
According to industry sources, the vessels will be leased to Japanese carrier ONE on long-term charters of around 12 years, which Seaspan said were expected to generate revenue of $1.4bn.
"With our previously announced order of 15 dual-fuelled, 7,000 teu vessels, this newbuild order is further evidence of the deep customer demand for this vessel size, which is uniquely suited to replace the global fleet's ageing cohort of 4,000 to 9,000 teu vessels," said Seaspan chairman, president and CEO Bing Chen.
With the major carriers concentrating on orders for ULCVs in the past few years, the ageing fleet of smaller ships urgently needs replacing. Orders placed since last October – including over 300 in the first half of this year – have been heavily skewed towards the largest sectors, with some 78% of the newbuild capacity for ships of 15,000 teu and over, with just 8% for sizes of 3,000-8,000 teu.
Moreover, the extremely tight charter market and record high daily hire rates in the smaller sizes is obliging carriers to future-protect their market share by locking-in newbuild tonnage. The liners are apparently encouraged by the bullish freight market outlook and feel confident about taking on long-term charter party commitments.
Seaspan's current operating fleet of 131 vessels, with a combined capacity of 1.1m teu, will soar to over 200 at just under 2m teu after the newbuilds are received, which will rank the NOO just below Maersk in the context of owned containership capacity.
According to a statement the newbuild vessels will be financed from additional borrowings and cash in hand. Seaspan is in the middle of a $6.3bn ordering spree which it said would lock-in some $9.1bn in contracted revenue by way of 12- and 15-year charter parties with the major ocean carriers.
Meanwhile, ONE has now replaced Cosco as Seaspan's biggest customer, representing 22% of its business, with MSC second at 17% and Cosco third, on 14%.
Evidencing the strength of the Seaspan business model, in the six-month period to 30 June, the shipowner extended the average remaining charter period from 3.8 years to 7.2 years, as it negotiated new deals in a highly favourable market for ship lessors.