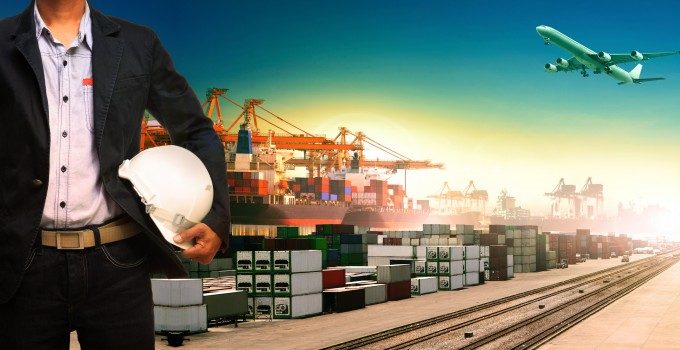 The number of exhaust gas cleaning systems (scrubbers) being installed on containerships is gathering pace, according to Drewry.
It now accounts for 10% of the global fleet by teu capacity, and more than 40% of newbuild vessels are being fitted with the onboard fuel refineries.
Currently there are 266 boxships fitted with scrubbers, for an aggregate capacity of 2.2m teu, led by MSC with 46% of its operating fleet and Evergreen with 21%.
Both carriers have decided the technology is the most cost-effective option to comply with the IMO's 0.5% sulphur cap on fuel, which comes into force on 1 January 2020.
Notwithstanding the $5-$10m cost of a scrubber system, maintenance costs and downtime required for installation, carriers deploying these ships will likely enjoy a significant cost advantage over rivals that will need to purchase the more-expensive low-sulphur fuel oil (LSFO).
Indeed, analysts are predicting that the spread – the difference between the price of LSFO and the HFO (heavy fuel oil) ships fitted with scrubbers will be able to burn – could be $200-$250 per tonne. In terms of an Asia-North Europe roundtrip of a ULCV, this could represent a saving of more than $1m in bunker costs.
Drewry also highlighted a potential benefit to the industry from the IMO 2020 regulations in terms of a tightening of supply. It said: "If the trend [uptake of scrubbers] intensifies, there could be some side benefits for ocean carriers by restricting supply during 2019."
It added: "Scrubber-fitted containerships will be in the minority of the fleet, but as their popularity increases there is likely to be some temporary supply-side disruption that could affect freight rates in 2019."
Drewry said the IMO 2020 regulation was also expected to "reignite the demolitions market", weeding out older, more heavy-polluting ships that will cease to be economic post-2020.
Moreover, it suggested that in a several trades, the number of ships could be temporarily reduced next year as more are taken out of service for retrofitting.
Ship managers are currently quoting around six weeks in dry-dock for the retrofitting of a scrubber system, but this could be longer or shorter depending on the complexity of the job. Advocates of scrubbers expect the downtime will be reduced as the industry develops.
The Loadstar understands that several containership owners are planning to combine scrubber installations with regular dry-docking class surveys or maintenance.
Nevertheless, carriers that have "sat on the fence" on whether to commit to scrubbers may now have left it too late to meet the IMO 2020 deadline.
Last month, Hapag-Lloyd chief operating officer Anthony Firmin said the availability for installing scrubbers was "extremely tight".
"If you wanted to order a scrubber today, they are sold out," he claimed.
Hapag-Lloyd had left its decision to retrofit 10 of its 13,000 teu ships with scrubbers in 2019 and 2020 quite late and Mr Firmin explained that the total capacity for scrubber installation was currently only around 500 ships a year – mainly due to a shortage of qualified engineers in the industry.