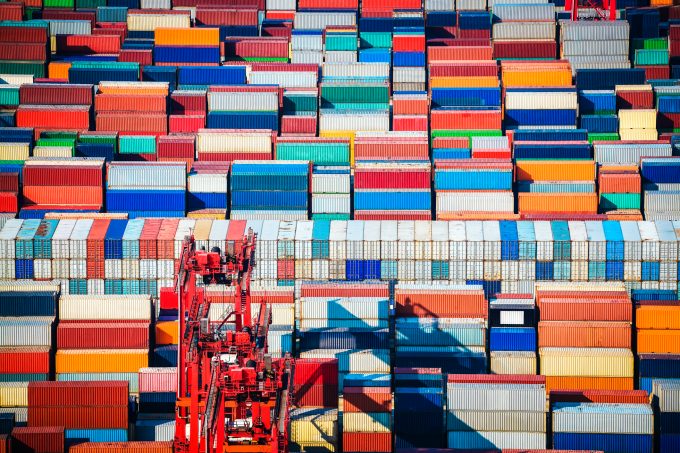 Container spot rates to North Europe dipped below $1,000 per teu this week, after the Chinese new year (CNY) holiday, but are still at least double those of a year ago.
And contract rates on the route are being signed at "substantially higher levels" according to market leader Maersk Line.
North Europe rates recorded on the Shanghai Containerized Freight Index (SCFI) declined by 10.8% on the week to $913 per teu, while spot rates to Mediterranean ports fell by 11.3% to $876 per teu.
Notwithstanding that carriers have withdrawn significant capacity to mitigate soft demand after the CNY, it was widely anticipated that rates would still come under some immediate pressure.
The question is: how long will the rate erosion last?
Patrik Berglund, CEO of ocean freight pricing platform Xeneta, told The Loadstar today there were still nagging concerns relating to excess capacity on the tradelane, which he suggested could translate to some weaker carriers needing to drop their rates to secure spot traffic to fill slots.
"How the carriers manage their capacity and pricing in the next few weeks will be critical," said Mr Berglund.
Nevertheless, Asia-Europe carriers have already reaped the reward of a strong finish to 2016 by apparently agreeing their contract business, which represents some 50% of their carryings, at much higher rates.
During the AP Møeller Maersk 2016 results conference call on Wednesday, CFO Jakob Stausholm referred to an "inflection point" having been reached on freight rates in the final quarter.
And CEO Soren Skou said that Maersk Line was closing Asia-Europe contracts at "substantially higher levels than last year", and claimed that most of the bigger-volume shipper and NVOCC agreements had now been concluded.
The expectation of higher-rated containers on its biggest tradelane inspired Maersk's outlook on profitability this year to "in excess of $1bn" improvement.
Maersk Line's top line revenue for 2016 came in at $20.7bn, 13% lower than the previous year. This was at an average rate of $898 per teu, which was down 19% on 2015, extracted from liftings of 20.8m teu.
It resulted in a full-year net loss of $376m, versus a $1.3bn positive in 2015, for the world's biggest ocean carrier.
Thus, an upswing of 10-12% in average freight rates, which several analysts have predicted for 2017, would comfortably see the shipping line back in the black.
Analyst Jefferies, in a note to investors prior to the Danish group's results publication, said Maersk Line could achieve profit recovery to $1.7bn this year, "assuming a 10% higher freight rate".
Confirming that contract business for Asia-Europe was being fixed at much higher rates, Mr Berglund noted that a "mass of data was coming in" to the Xeneta platform showing "significant increases, almost back to 2015 levels".
Meanwhile, spot rates between Asia and the US recorded on the SCFI also declined in the week: by 6.1% to the US west coast, to $1,964 per 40ft; and by 5% to east coast ports, to $3,456 per 40ft.
Contract rate negotiations will shortly begin on the transpacific tradelanes for 1 May implementation, but carriers servicing this route are in a much stronger position than 12 months ago when spot rate traffic was being touted at $1,321 and $2,341 per 40ft, respectively for the US west coast and east coast hub ports.