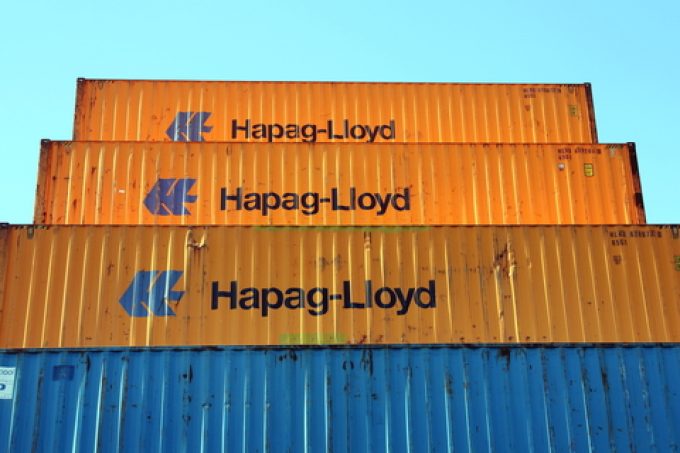 REUTERS reports:
German container shipping line Hapag-Lloyd on Wednesday reported preliminary results for the first half of 2020 showing core profits above those of the same 2019 period and upholding its guidance for full year earnings.
However, the company said in an ad hoc announcement that the forecast was subject to "high uncertainty" due to risks related to the coronavirus crisis and its impact on the macroeconomy and global shipping.
Hapag Lloyd achieved a 20.3% year-on-year rise in earnings before interest, tax, depreciation and amortisation (EBITDA) to 1.15 billion euros ($1.31 billion) and a 28.5% increase in earnings before interest and tax (EBIT) to around 500 million euros in the six months, it said.
– To read the full post, please click here.
– The shares were up over 6% ahead of closing on Wednesday. They closed at €53.4, up 3.9% for the day.
– The full release is here:
Hamburg, 15 July 2020
Hapag-Lloyd AG publishes preliminary earnings figures for the first half-year 2020
Hapag-Lloyd AG herewith publishes preliminary earnings figures for the first half-year 2020. Accordingly, the key performance indicators EBITDA and EBIT, amounting to approximately EUR 1,150 million (EBITDA) and approximately EUR 500 million (EBIT) in the first half-year 2020, are above the respective previous year figures (EBITDA H1 2019: EUR 956 million / EBIT H1 2019: EUR 389 million).
For the financial year 2020, the earnings forecast of an EBITDA of EUR 1.7 to 2.2 billion and an EBIT of EUR 0.5 to 1.0 billion remains unchanged. Against the background of the still prevailing high risks with regard to the spread of the COVID-19 pandemic and the related economic consequences the forecast is subject to significant uncertainties.
The final figures for the first half-year 2020 will be published as planned on August 14, 2020.
Explanatory notes relating to the performance measures EBITDA and EBIT referred to herein can be found in the annual report 2019, available at: https://www.hapag-lloyd.com/en/ir/publications/financial-report.html