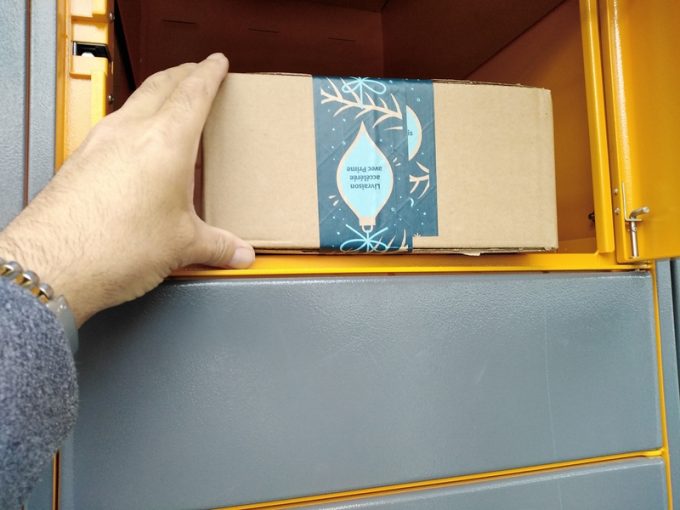 On 13 April, French parcel delivery firm Relais Colis announced a 'strategic partnership' with Quadient, one of the largest global providers of parcel locker solutions.
Under their agreement, Quadient will roll out 500 parcel lockers in retail stores.
The lockers are on the rise as the e-commerce industry grapples with the challenges of the final mile.
Delivery firms have struggled to keep capacity and infrastructure more or less in line with market growth, but ultimately this effort is not sustainable; other solutions than home delivery must grow, said Simon Englander, senior strategy manager of Doddle, a technology provider for retailers, carriers and postal operators.
"Home delivery can be hugely inefficient," he said, adding that costs were rising, increasing the pressure on carriers and merchants.
A slew of studies has indicated that what consumers are prepared to pay for delivery is significantly below the actual cost – and expectation of free delivery is common.
A shift of deliveries from consumers' homes to pick-up and drop-off (PUDO) points, like parcel lockers, would have immediate benefits for carriers, both in terms of capacity and unit economics, Mr Englander noted.
For merchants and consumers, the evolution of alternatives to home delivery brings increased flexibility, something that will be of rising importance after the pandemic, when more people will spend less time at home than now, he pointed out.
This is of critical importance, as it has a huge impact on the customer experience, he added. He pointed to the peak-end theory developed in behavioural science, which states that the consumer experience is largely determined at two points in the process – the most intense moment and the end – rather than the total of the individual steps along the way.
The growing sophistication of online shopping portals means the shopping process itself is now mostly seamless. As a result, the delivery increasingly marks both the end and the peak of the consumer's experience, Mr Englander said.
"The delivery and returns experience will have a massive impact on their overall experience of e-commerce and on their propensity to buy again from an online seller or portal," he stressed.
Missed deliveries play a huge role in this equation, making the need for flexibility and multiple options more important. In addition, consume desire for contactless delivery also strengthen the case for PUDO points, according to Brian Bourke, chief growth officer of Seko Logistics.
And Mr Englander pointed to Sweden, where customer satisfaction has been higher at PUDO points than with home deliveries.
Over time, the industry will move to a balance between the two in the neighbourhood of 60:40 in favour of home deliveries, Mr Englander estimates. This will be a significant element in providers' quest to find a sustainable model for the final mile, he added.
At this point, many countries are heavily tilted in favour of home deliveries. In Japan, which sees about 4bn parcels in a year, 99% are delivered to homes, with as many as four re-delivery attempts, which is costly for merchants and their final-mile providers, said Mr Englander.
About 90% of the 500m or so parcels shipped in a year in Australia are delivered to homes. Low population density and high driver costs make this expensive, he said.
In China, about 50bn parcels are shipped yearly, of which 70% go directly to homes and 30% to other points – it has the most developed network of lockers, with about 350,000 locations.
Of the 800m parcels moved in Sweden during a year, 70% are delivered outside consumers' homes, mostly through a network of about 2,500 PUDO locations. PUDO is the default option at many checkouts, and home delivery is significantly more expensive, Mr Englander said.
Retail stores are one popular option for the deployment of parcel lockers, offering store owners the prospect of increased footfall and creating a win-win scenario.
Jean-Sébastien Leridon, general manager of Relais Colis, said: "Since the invention of the parcel pick-up point concept, we have always been committed to offering a wide array of delivery methods that give the consumer more choice and freedom.
"With Quadient and this new generation of ultra-modular lockers, we have a more flexible solution that allows us not only to offer a service that perfectly complements the traditional parcel pick-up point, but more importantly to increase the capacity of our partner stores, generating incremental traffic while preserving their main activity."