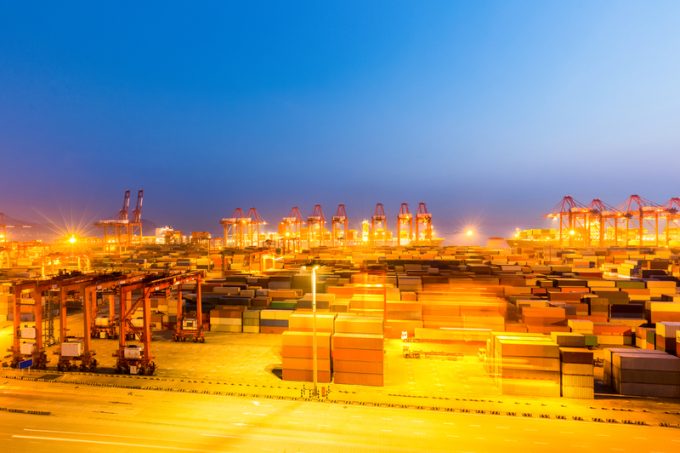 The weekend saw the number of recorded coronavirus cases globally soar to 78,000, with new clusters of the disease emerging in Iran, South Korea and Italy, putting further strains on global supply chains.
The ramifications of what is now on the verge of being a pandemic are being felt far beyond China, with further cuts in sailings out of China announced by container shipping lines.
This morning, Maersk said it had "seen a further reduction in demand due to the extended holiday period announced in China", and as a result has cancelled two further sailings.
It will void the 2M transpacific TP6/Pearl service, due to depart Nansha on 6 March, operated by the Maersk Edmonton, as well as the backhaul sailing due to depart Los Angeles on 28 March.
It has also decided to void the 4 March departure of the Jens Maersk from Xiamen on its Yo-Yo service between Asia and Australasia, citing the same reason.
According to a report in Splash 247 today, the shipping industry is set to lose 1.7m teu in volumes due to the disease. It cited SeaIntellignce analysis, which estimates that carriers are losing around $350m a week in combined revenues due to the number of blanked sailings.
According to ratings agency Moody's, the total number of port calls to Shanghai and Yangshang fell 17% in week seven of 2020, compared with the same time last year.
And as of the end of last week, 21 transpacific sailings had been cancelled, which came "on top of the 66 cancellations during the lunar new year and represents 199,000 teu of reduced capacity.
On the Asia-Europe tradelane, 10 more cancelled sailings have been announced, on top of 51 new year-related void voyages, representing a 151,000 teu capacity reduction.
Meanwhile, in Europe, freight forwarders are reporting that cancelled Asia-Europe sailings have combined with recent winter storms in Europe that have thrown mainline vessels way off sailing schedules, which could create even more serious supply chain issues next month.
Major storms have battered northern Europe in recent weeks, forcing ports to shut and effectively ripping up shipping schedules.
One forwarder told The Loadstar there was huge uncertainty over what is going to happen as the effects of blanked sailings ripple to other parts of the container supply chain.
It is already becoming increasingly hard to obtain empty containers – particularly specialised boxes – with some carriers even reportedly stopping repositioning empty containers from inland locations to ports.
He added that carriers were now predicting that the situation could persist for at least a couple of months.