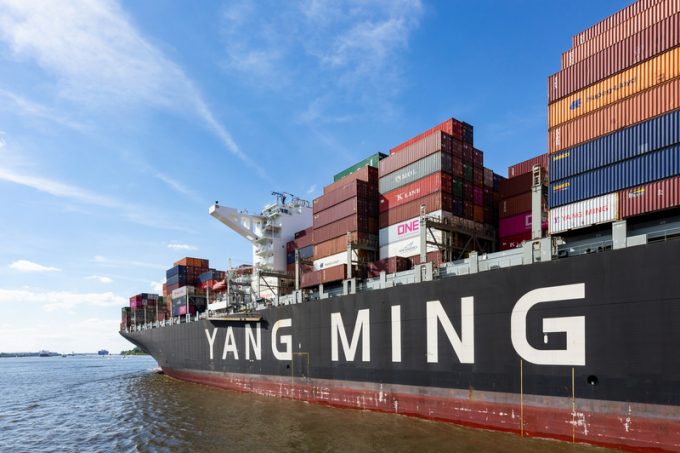 Taiwanese container shipping line Yang Ming yesterday reported consolidated third-quarter revenues of NTD37.78bn (US$1.22bn) on the back of a 2% increase in volumes to 1.44m teu.
However, its operating result was hit "by its strategic decision to not exercise options with respect to certain formerly chartered vessels".
Its net loss for the third quarter was NTD1.38bn.
The company said: "By opting out, the company incurred obligations under the charter parties, which were then recorded as potential impact as mandated by the International Financial Reporting Standards.
"The potential effect of the arrangement was estimated at NTD1.39bn and lowered Yang Ming's third-quarter results, which otherwise would have showed a profitable quarter.
"Nevertheless, Yang Ming's cash flow and operations were not affected and the company continues to see encouraging results,"  it added.
It reported a year-on-year nine-month revenue increase of 9.6% to NTD113.26bn, while volumes grew 3.8% to 4.07m teu, resulting in a net loss of NTD 3.32bn, an improvement of 50.2% over the first nine months of 2018.
Since last year, the line has returned 13 "high-cost chartered vessels", with a further five to be returned next year when it will begin taking delivery of its owned newbuildings, which it said would greatly optimise its operating cost.
"Looking ahead, the container shipping market will undoubtedly need to be prepared for continued world economic and trade volatility. However, based on the data collected by Alphaliner, the estimated market demand growth at 2.8% is moving closer to the capacity growth at 3.3% in 2020," it said.
"Meanwhile, the container shipping market remains vulnerable to trade uncertainties and geopolitical tensions. It is unclear the extent of potential impact those tensions and uncertainties will have on demand.
"Despite unpredictable market conditions, Yang Ming has improved its volume and revenue largely due to the efforts of business strategy and competitiveness enhancements," it added.