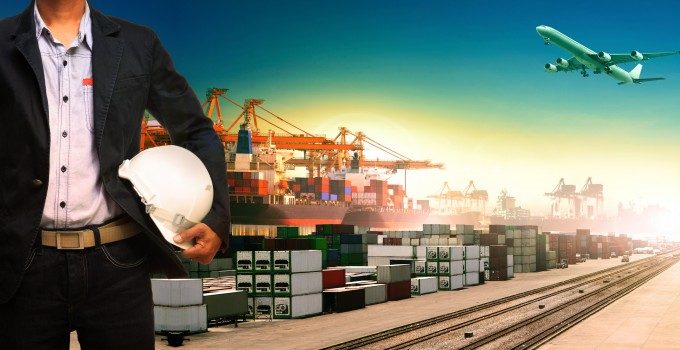 So we all wanted logistics to be the word on everyone's lips. And guess who managed to say "logistics" more than 20 times in a short speech in the UK yesterday? None other than Her Royal Highness Princess Anne, daughter of the stalwart Queen of England (and various other questionable realms – see British History). 
The occasion was the Humanitarian Logistics Summit – which saw an eclectic mix of aid agencies, military and commercial organisations be careful not to offend one another. The sector is facing a difficult challenge, and one which mirrors what is happening in the commercial air cargo industry – an attempt to collaborate across the supply chain comprising partners with very different interests, but all equally important for efficient operations. With 80% of emergency budgets spent on logistics, it's a big market. But for those of you reaching for the phone to put in tenders, hold on for a minute.
They are a sensitive bunch, the "humanitarian logisticians", and have yet to be convinced of the real expertise of commercial companies. The ad hoc nature of their work, where volumes go from nothing to massive overnight, where normal supply chains have often broken down, and where the ultimate "customer" has neither control nor cost decision makes it a very differently shaped market. 
Not surprisingly, sponsor Kuehne + Nagel, which has an emergency and relief division to handle its major contracts with aid organisations, said that outsourcing logistics requirements to professionals was actually an effective use of resources, allowing agencies to focus on identifying need, getting shipments together and fundraising. But companies, including carriers, need to offer specialists. 
K+N finds it can work better with carriers that have a proper humanitarian division, which can recognise that even if capacity is tight, and rates have risen since the contract, emergency means emergency. There can be no cargo left lonely at an airport having been ejected for better-paying punters. K+N, incidentally, has seen a big rise in its humanitarian business and is competing fiercely with companies such as Damco and Agility (a name that seems to bring a smile to everyone's lips in the humanitarian world – and not in a good way). 
Despite their preference for relief specialists, the aid agencies do recognise that they can learn something from the commercial professionals, be it carriers, forwarders, warehouse staff or airports. And they would like more commercial input through partnerships, such as TNT's Moving the World scheme with the UN World Food Programme. They need to "widen the net of collaboration" and establish partnerships for knowledge transfer. The cool chain is one such area, especially for pharmaceuticals, where the commercial sector has a good understanding of the requirements.
One of the initiatives is to set up a professional logistics community, who would be on hand to share advice and knowledge, through specific questions sent from the field. The answers from a panel would be moderated, and a consolidated response sent back to aid workers within 48 hours, with a database of FAQs compiled from that.
Sample questions, suggested consultant Maggie Heraty, would be: "How many trucks can I fit in an An-124?" And they are looking for support from commercial organisations, either through direct project funding, or through expertise.
So, if you think you could answer another sample question: "What is the protocol for booking a load of canoes in French – and how can you get the goats to stay in them?" then get in touch with any of the following organisations. Oh, and they are also looking for £30,000 for this project.