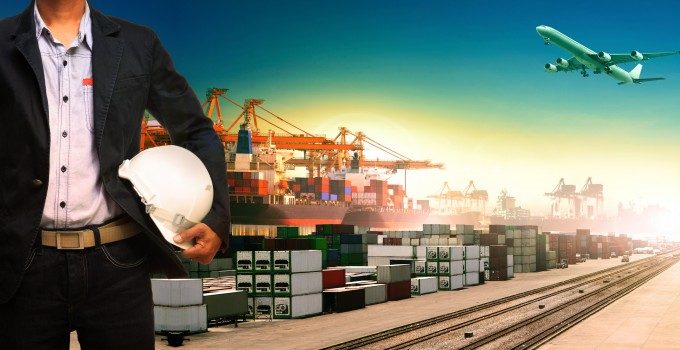 Outdated empty container repositioning practices have been blamed for exacerbating the US port congestion crisis.
"There is not so much a driver shortage crisis – it is an inefficiency crisis," Rick Knapp, chief executive of technology firm Quick 180 told The Loadstar.
Mr Knapp said a "silo" mentality existed within container shipping lines, whereby import and export departments in the US rarely talked to each other. This meant thousands of empty containers a day were needlessly trucked between importers' premises and ports rather than carrying export cargo.
Mr Knapp, a veteran of the industry who was chief operating officer of Virginia International Terminals on the US east coast for nearly three decades, explained that the situation had evolved as a result of the country's trade imbalance.
"The trade imbalance is so great that the importers get all the attention from the shipping lines. What happens is that line's import salesman arranges a shipment from China to the US, and part of that shipment sees him booking the trucker to pick the container up at the port and deliver it to the shipper. Once the container has been devanned, the standard practice is for the empty container to be brought straight back to the port.
"At the same time the line's export salesman is arranging shipments out of the US, booking a trucker to take an empty container from the port to the exporter to collect the cargo. So, effectively an empty container is in-gated to the terminal and then outgated right back out again."
He estimated that there was likely to be around 2,000 such exchanges of empty container a day in the port of Virginia alone – at a time when the supply of both drivers and chassis are in short supply because of strong volume growth.
In response, Quick 180 has developed a software solution, similar to the Uber taxi application, that marries export cargo with empty container movements. Although the company has been operating for less than a year, it has so far signed up around 40 trucking companies and 10 shipping lines serving the port of Virginia.
Last week it also signed up agricultural exporter CA Perry & Son, which operates three grain handling facilities in north-east North Carolina. Truckers returning to the port from western parts of its hinterland are diverting into North Carolina to drop off an empty container and pick up a load to take back to the port.
"The Quick180 Plus option allows a trucker to make a drop-and-pick exchange — exchanging a chassis and empty box for a chassis with a loaded box heading for the port. We're expecting to do 100 to 150 transactions a day for CA Perry," said Mr Knapp.
Although many of the exchanges take place at shippers' premises, Quick 180 has also recently acquired three sites – Staunton, Richmond and Emporia – which it has dubbed "QuickLots", where empty containers and their chassis can be stored and drivers can stay overnight.
So far the system is only available at Virginia, but Mr Knapp said it was planning to be rolled out to Savannah and Montreal in the first quarter of next year, and that he "hoped to be in Oakland next year as well".
He added that there were around 300-400 requests in the system at any given time.