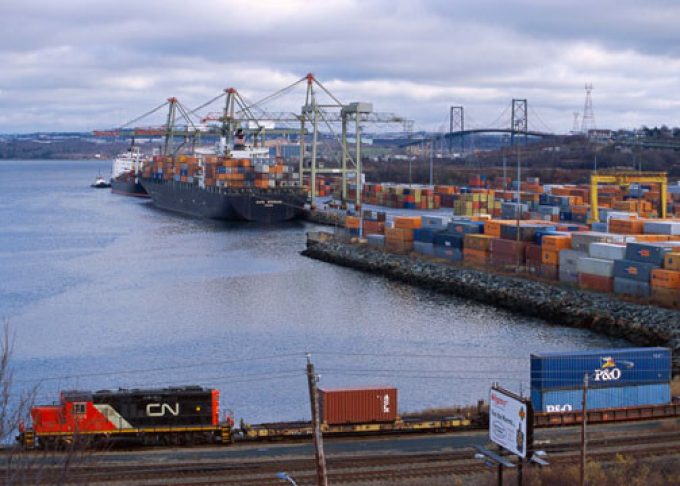 Singapore box operator PSA has confirmed reports it is set to enter the US port market and expand its presence in Canada.
It has agreed to acquire Philadelphia operator Penn Terminals and Halifax box facility Halterm from investment fund Macquarie.
"PSA International has finalised an agreement to acquire Halterm Container Terminal in the port of Halifax, Canada, and Penn Terminals in Pennsylvania, US, from Macquarie Infrastructure Partners, a fund managed by Macquarie Infrastructure and Real Assets.
"This transaction is in the process of securing regulatory approvals from the respective US and Canadian authorities," a PSA spokesperson told The Loadstar.
Once regulatory approval is granted, the acquisition will mark PSA's entry into the US market.
Penn Terminals is a muiltpurpose operator with a 32ha site and has an annual container capacity of 425,000 teu. It can also handle 200,000 tonnes of breakbulk cargo a year. Its docks are also served by intermodal operators Norfolk Southern and CSX.
The acquisition of Halterm will see PSA add an east coast port to its inland facility at Ashcroft, which serves as a rail hub for cargo coming through the west coast ports of Vancouver and Prince Rupert.
Macquarie drew up a shortlist of potential buyers for Halterm, which, according to a Journal of Commerce report, included a joint bid from CN Rail and CMA CGM.
The deal follows the sale of Macquarie's interest in the Polish port of Gdansk in March, also to PSA. The financial details of both deals have remained undisclosed.
In an unrelated development, Singapore sovereign wealth fund GIC confirmed last week it had acquired a 10% stake in MSC's terminal operating subsidiary, Terminal Investments Ltd (TIL), from port investment firm Global Infrastructure Partners (GIP).
Ang Eng Seng, GIC chief investment officer of infrastructure, said: "We are pleased to invest in TIL, given its strong business alignment with its majority shareholder, MSC, and attractive growth potential from its pipeline of both existing and new terminals."
This was accompanied by MSC upping its own stake in TIL to 60%, after shares from GIP and other investors. MSC added that GIP "remains a significant shareholder".