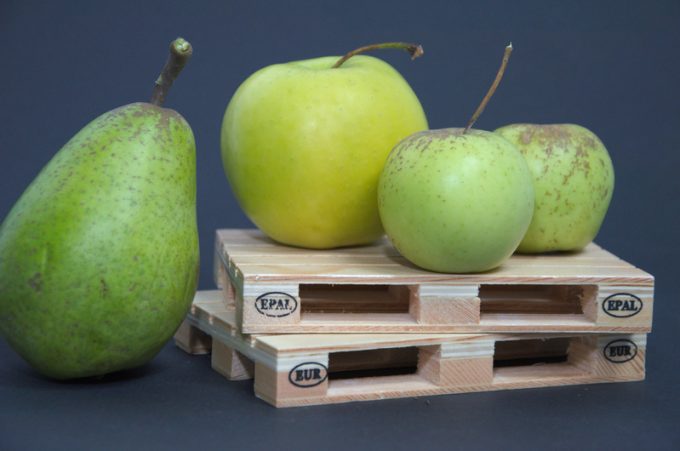 A major food company has asked to pilot Panalpina's predictive analytics system as the perishables industry looks to better organise its supply chain.
Speaking to The Loadstar at Fruit Logistica in Berlin, global head of perishables at Panalpina Colin Wells said a demand-driven inventory disposition (D2ID) system increased ordering accuracy by some 25%.
"D2ID was developed for the manufacturing vertical and its use has seen accuracy at 90% compared with figures of 65-70% from manual ordering," said Mr Wells.
"I believe the system may well work for perishables companies as well."
The D2ID system provides demand and inventory optimisation at SKU level by identifying the lifecycle behaviour of products and forecasting future demand.
Supply chain operators insist improved accuracy is the best form of defence for a capacity shortage, although fruit exporters have refuted this, saying carriers just need to increase available space.
Mr Wells added that buying behaviour was continuing evolve, with 80% of consumers in Shanghai already buying "everything" online.
"European and other western societies are already heading down this road, and e-commerce demand will play a big role in shaping supply chains," he said. "To meet these levels of increasing demand, it is vital that shippers and their supply chain partners become better at predictive analysis."
A report from The Hackett Group notes that while 94% of supply chain leaders recognise that digital systems can "fundamentally" change supply chains, only 44% have a strategy in place for achieving this.
The report says: "The benefits of analytics are too great to be ignored, based on The Hackett Group's experience, key benefits drawn from measuring supply chain performance using analytics include: better outcomes driven by using a performance baseline; results driven by accountability and visibility; visibility of global data; putting teeth behind goals and aligning incentives to the metrics."
Furthermore, the report says, 66% of supply chain leaders believe advanced supply chain analytics will become critically important to their supply chain operations in the next two to three years.