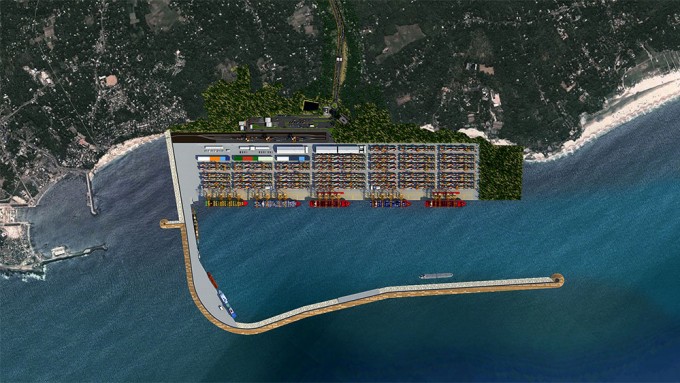 India's ministry of shipping announcement that it is to partially relax its cabotage regulations have so far precluded foreign shipping lines for carrying cargo between Indian ports – yet the actual shape of the new regulations would suggest that it really doesn't want any foreign-flagged vessels carrying cargo between Indian ports.
The government said that foreign-flagged and owned vessels will be allowed to transport export and import cargo and empty containers between "any port in India to a transhipment port and vice versa, in addition to Indian vessels".
"The spare capacity of the foreign flag ships which could not be utilised earlier due to cabotage restrictions will now be gainfully utilized enabling them to offer competitive container slot rates to exporters and importers leading to competition led efficiency in container transportation and lower logistic costs for the shippers" the shipping ministry said in a statement.
However, it will be up to ports themselves to apply for transhipment status, and in order to achieve that would have to have transhipment traffic making up 50% or more of its total container throughput – and port has just one year to hit that target.
Green-field transhipment facilities will be given a one-year "gestation period" and then a further year to reach the 50%-plus level.
But I simply cannot see how this is supposed to take place, and for all the world this appears to be a piece of legislation designed to appease those who oppose cabotage relaxation in the first place – namely, India's shipowners and operators.
Given how little transhipment activity occurs in Indian ports, and that it is a type of traffic that tends to build up of over years as carriers evolve their networks and explore possible string configurations, it is nigh-on impossible to realistically see transhipment making up 50% of a port's throughput within 12-24 months.
"Inability of the port to tranship at least 50% of the containers handled in a year shall result in revocation of the said relaxation. The port whose relaxation is revoked shall not be considered for cabotage relaxation for next three years," the ministry.
India's cabotage restrictions have been blamed for the failure of its latest green-field port development project – the International Container Transhipment Terminal (ICTT) at Vallarpadam, near to Cochin – to secure a call on a deep sea service, particularly on one of the Asia-Europe services that call at the Sri Lankan hub of Colombo.
Last year the port handled 415,000 teu, which means it would have to double its throughput in a year with solely transhipment traffic to retain its transhipment status. And remember, ICTT has actually been free of cabotage restrictions for three years and has yet to attract any foreign-run feeder services.
Estimates vary but about half of India's container volumes are transhipped through Colombo, Dubai and Salalah; and according to Indian publication Mint around 2m teu of Indian cargo transits Colombo alone.
That is certainly a market well worth targeting, but the way India has framed the rules mas made it almost pointless for ports to apply for transhipment status, leaving non-Indian carriers without the option of running feeder services around the Indian coast, even if they wanted to.
And do not expect India's shipowners to help bring that cargo back to their native shores – there just isn't the capacity. According to vesselvalues.com India's box fleet amounts to juts 17 vessels offering a combined capacity of 31,500 teu.
I may well be proved wrong – and if so , I would expect that to be in the north of the country at Mundra, where private operator Adani Ports and shipping line MSC are jointly developing a new 3.1m teu-capacity terminal that has been explicitly earmarked for transhipment operations. Whether it does so or not will depend on how the rules are interpreted – civil servants in the shipping ministry might claim that it would have to handle more than 1m teu in transhipment traffic within its first year of operations if it is to satisfy the 50% requirement.
This is technically possible, given MSC's involvement, but highly implausible.
Adani's development at Vizhinjam, close to Vallapardam in southern India probably has more chance of succeeding given that it is a green-field project but inevitably begs the question: if ICCT cannot succeed as a transhipment hub then why should it?