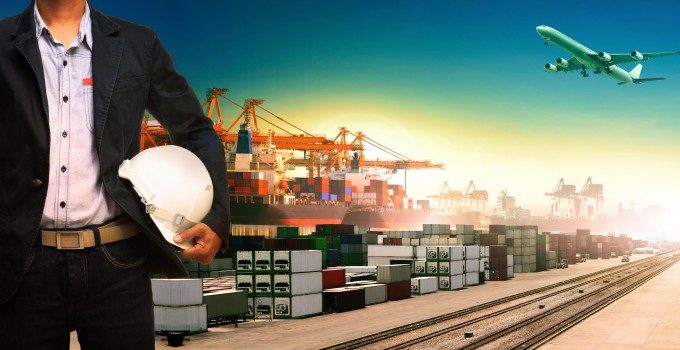 The US port of Los Angeles is looking to technology and increased collaboration to stem the erosion of its container traffic – it ended 2019 with a throughput of 9.33m teu, a decline of 1.28% on the previous year.
Neighbouring Long Beach also registered a drop in container traffic last year, down 5.7% from its 2018 teu count.
Other North American ports vying for container traffic to and from Asia have fared better, however.
Port of Prince Rupert tabled a 17% increase, continuing its stretch of robust growth, and to maintain the momentum it has embarked on a C$2bn (US$1.52bn) expansion programme to boost its capacity to 1.8m teu.
US east coast ports also had a good year, partly thanks to rising flows from Asia. For the first 10 months of 2019, collectively the six largest east coast ports saw imports increase 6% (led by Savannah with nearly 8% growth), whereas the teu count at the top four west coast ports was down 3%.
Outbound, east coast volumes climbed 2% in contrast to a 4% decline on the west coast.
One factor in the movement of more Asian cargo to the east coast has been the shift of sourcing from China to South-east Asia. In October, US imports from Vietnam were up 34%, from Cambodia, 40% and from Bangladesh, 10%.
This shift made alternative routings to the transpacific lanes more viable. Transit times from these growing origin points to the east coast are about six days longer than to the west coast, so the combination of intermodal transits and delays at the California ports can almost negate the faster sailings across the Pacific.
Bob Imbriani, senior vice president international of Team Worldwide, said ports in the Pacific north-west, as well as Prince Rupert, also offered advantages over Los Angeles and Long Beach, but their appeal was limited by fewer sailings. Ports in the Gulf of Mexico were also in contention, he added.
Gene Seroka, executive director of the port of Los Angeles, said "determined steps" were required to stem the leakage of traffic to other ports. In his "state of the port 2020" address, he unveiled a bundle of initiatives.
"It's time for the courage and long-range vision to imagine what this port will look like in the years ahead and set a course in that direction," he said.
"It's going to take collaboration to keep cargo volumes strong and our port community thriving in the midst of increasing competition, an uncertain trade environment and a world where technology is essential to success."
A central element of this drive is a 'terminal efficiency incentive programme' that offers operators rewards based on performance. Terminals that reduce truck turn times can reap monetary rewards in line with time they can cut.
To relieve terminal congestion and improve overall chassis use across the port, management is looking to set up off-dock chassis yards. Negotiations for one such facility to support APM Terminals' Pier 400 are already in progress.
Further improvements are expected from the truck reservation system across the port scheduled for implementation this year, as well as from the port's community system, the Port Optimiser portal.
In addition, Mr Seroka unveiled the "Port of Los Angeles Labor Collaborative", which will identify specific employment and training needs within the port community.
Collaboration is also an important plank beyond the confines of the port – Mr Serota said he intended to step up co-operation with Long Beach.
However, Long Beach appeared to feels less urgency to defend its turf. In his new year address, Long Beach executive director Mario Cordero was more bullish.
Noting that 2019 had been the second-busiest year in terms of the port's container throughput, he pointed to investment of about $4bn in capital improvements over the past 10 years, such as the establishment of a common chassis pool and a truck appointments system, that have helped prepare the port for ultra-large container vessels.
But Mr Cordero is also keen on increased collaboration – both with his neighbour and other players, notably the rail carriers.
Mr Imbriani welcomed the efforts at the California ports to address congestions and elevate performance. But he noted onerous rules and legislation which hampered cargo moves through Los Angeles and Long Beach, and drive up costs, such as the AB5 legislation introduced by the state government on defining employee versus contractor status. This was scheduled to come into effect on 1 January, but legal challenges from the trucking industry and companies like Uber have delayed this, and it remains unclear if the law will stand.
He doubted whether Los Angeles could stop the loss of traffic to other ports. His company evaluates routings through east and Gulf coast ports for its Asian traffic besides the west coast gateways.
"There will be significant volumes to the west coast, but rather than being an automatic choice, companies find all three options have to be looked at," he said.