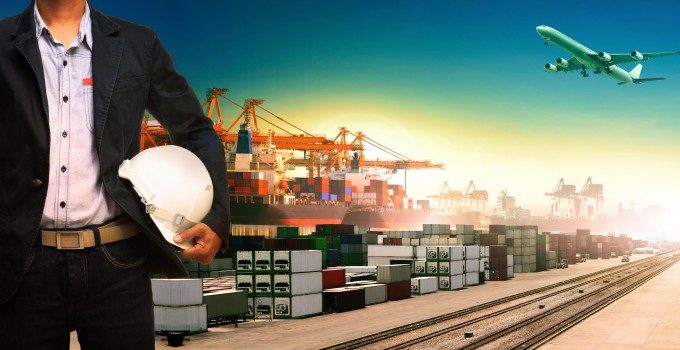 There are some ports whose success is based upon a correct prediction of container shipping developments – there is more than one instance where the introduction of a hub-and-spoke transhipment port has changed box shipping patterns, giving carriers and cargo owners advantages of greater economies of scale in their respective cargo networks.
Ultimately however, the greatest determining factor in the growth and development of a port is demographics – both in terms of population and economics. Simply, as communities grow, so too does economic output, and thus the requirement for shipping and port services. And in the normal course of economic events it creates something of a virtuous circle: as port development increases to keep pace with population expansion, it creates extra opportunities for businesses to trade, thus building up port throughput as well as the logistics activities that cluster around these volumes – as the great Chinese container terminal construction boom of between 1990 and 2005 amply demonstrated.
The present era, when the global population of the world recently exceeded the 7bn mark, has come to be defined by a second, related demographic – mass urbanisation. In 2008, for the first time in man's history, the number of people living in cities surpassed that of the rural population, and most demographers appear to agree that it is only going to continue. And huge megacities will need to be serviced by huge ports if they are to fully take advantage of global trade flows.
In the first part of this series we looked at one example – China's Pearl River Delta – where this trend could provide the impetus for the creation of giant, merged ports that are today separate entities, although the examples below are not just concerned with gateway container nodes, but also how increasing populations could benefit from the development of upsized mega-transhipment hubs, situated at the axes of multiple trade routes – we looked previously at how Algeciras and Tangiers could develop as a possible "extended" hub.
In many ways we are no longer talking about formal mergers or even the sort of cooperation talks now underway between Seattle and Tacoma, but the simple agglomeration of activities in one geographic location – in precisely the same way that two previously separate cities become one mega-city after years of urban sprawl. The same can happen with container supply chain operations, and it is often of little interest to those interested in analysing trade and cargo flows who owns what percentage of what assets.  (In more than one instance, when looking at the annual tale of the container throughput of the top 100 ports, you will find that individual nearby port figures are collated and counted as one greater port).
Lastly, these examples  – which we will publish in two parts this week – are gleaned from taking existing ports and cargo centres and crystal-ball gazing. It is also worth noting that more than one of the forecast megacities of the future – Mumbai, Delhi, Sao Paulo, Mexico City and Kinshasa – to name but a few – have nothing like the sort of box facilities that their massive populations will ultimately require. There is a huge amount of work still to be done.
The US North-East Megalopolis
This is not a new concept. In 1967, the futurologist Herman Kahn coined the term BosWash to describe the almost contiguous urban sprawl that was developing between Boston and Washington along the north-eastern coast of the US, and includes New York, Philadelphia and Baltimore. This was derived from a seminal work by French geographer Jean Gottmann on the emerging north-east megalopolis that was later popularised by science fiction writer William Gibson and renamed The Sprawl (a more dystopian version is Megacity One in the Judge Dredd books that stretches from Quebec to Florida).
Demographers contend that while each of the metropolitan areas remain independent in terms of jurisdiction, they are bound with each other through the interlocking of their suburban areas. Taken together, the megalopolis accounts for some 20% of US GDP, spreads across 11 states, is already home to nearly 50m people, and in terms of public transport is already beginning to show signs of becoming a single integrated entity.
Serving this relatively compact – by the standards of North America – region, which is estimated to reach a population of 58m by 2025 according to some forecasts, are the current ports of Boston, New York, Baltimore, Philadelphia and Norfolk. None have the capacity to handle the considerable cargo requirements on their own, and whether it is in the future formally organised or not, there are likely to be considerable opportunities for operators – carriers or terminals – who look to tackle the challenges that this unprecedented urbanisation will present.
A Greater Panama
With work on the canal expansion project having recently begun, hopes in the highest levels of government will be that the rest of the project will be completed relatively hitch-free and the new locks will be open for business in late 2015, as per the most recently updated schedule. Assuming that is the case, the waterway connecting the Pacific and Atlantic oceans will be able to handle vessels up to 12,000teu, and possibly greater, according to some calculations.
Even with its current dimensions, Panama arguably has more container terminal capacity per capita than any other country. Hutchison operates a terminal at either end of the canal – Balboa on the Pacific Coast and Cristobal, beside the Atlantic entrance to the canal at Colon, where there is also the locally owned Manzanillo International Terminal and Evergreen's Colon Container Terminal. In addition, Singapore's PSA opened a new facility on the Pacific coast at a former US naval base in 2012, and, combined, the country's terminals handled 6.8m teu that year.
As well as the canal, there is also a rail freight link across the isthmus and the chaotic Colon Free Zone – over 1m hectares of riotous tax-free commerce and logistics activities (although private sales are supposed to be banned, on this author's last visit the standard was to buy whatever you wanted and either hide the goods in the boot of the car; bribe the security guards; or throw the goods over the fence to friends waiting outside.)
The potential for the country to offer itself as a key point in global supply chains is obvious, especially as Latin America is one of the global growth hotspots; but the fact is also that the terminal business is highly politicised in a country where shipping is the premier industry. There would be obvious advantages for mergers and acquisitions among its players – but also challenges:  it could represent a disturbing monopoly situation to carriers, to the extent that they might begin to look for alternative routes altogether; and could the rival factions in Panama ever put their differences to one side?