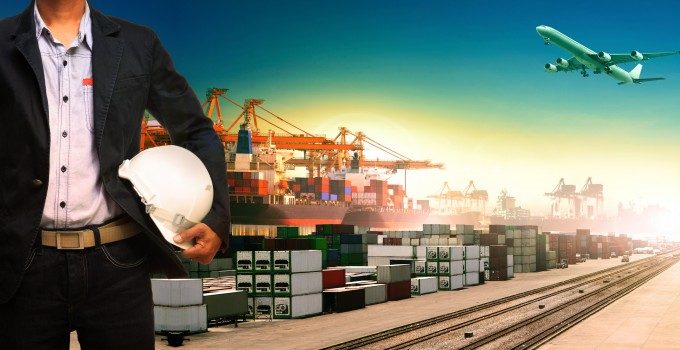 North Europe's major container hubs are set to hit throughput records in 2014 as they prepare for more ultra-large container vessels (ULCVs).
Despite port congestion, after Asia–North Europe container imports grew 8% year-on-year, the main North European container hubs of Rotterdam, Hamburg and Antwerp all reported healthy expansion in the first nine months of 2014.
The growth came as they prepared for the schedule shake-out from the creation of four east–west alliances and to cope with increasing numbers of ULCVs.
Rotterdam saw its throughput increase by 4.2%, compared with the nine-month period of the previous year, to 9.2m teu, while Benelux neighbour Antwerp recorded growth of 5% to 6.7m teu.
However, the biggest increase was posted by Hamburg, with 7.4m teu processed in the period, equating to year-on-year growth of 6.4%/ Its Asian connections soared by almost 13% as it handled 2.3m teu of Chinese imports and exports during the period.
Considering the bouts of port and landside congestion that afflicted all three ports during the year – the consequence of a combination of the rapid phase-in of more ULCVs; the decreasing reliability of liner schedules; and higher-than-expected volumes – the hubs did remarkably well to overcome the peaks and avoid becoming totally gridlocked.
However, the growth was not achieved without pain; the box terminals at Rotterdam and Hamburg in particular were pushed to their limits, and lines switched several calls to nearby competitors Antwerp and Bremerhaven.
However, from that adversity came innovative ideas to temporarily ease pinch points and increase motivation to further push intermodal moves to barge and rail.
For example, in Hamburg a number of lorry parks have been established around the city to deal with export containers when ships are significantly delayed and berths are full of boxes waiting to be loaded. German imports and exports are more evenly balanced than other western economies, and on-time export deliveries arriving by truck at container terminals added to the congestion.
In Rotterdam, where congestion mainly affected ECT's Home terminal, stakeholders launched a number of measures that involved the use of under-utilised smaller terminals, and also introduced mass "bundling" of import stacks to these facilities to free quay space.
Rotterdam Port Authority gave an interesting illustration of ULCVs: "A very large containership can load and unload approximately 10,000 containers during each call to port. On average, these containers are transported to and from the port by 1,560 trucks, 32 inland waterway vessels, 10 feeder ships and 19 trains."
Indeed, the increased complexity of handling ULCVs was the subject of much debate at last week's JOC Port Performance conference in London.
Drewry's senior analyst for ports and terminals, Neil Davidson, highlighted the impact of the shift from hitherto 10,000teu workhorses to the expected "new normal" of 18,000teu ships.
He explained that the former might have an exchange of 2,500 containers, while the new generation of ULCVs could arrive with a discharge and load plan for 4,500-5,000 boxes, putting significant pressure onto the terminal's handling capabilities.