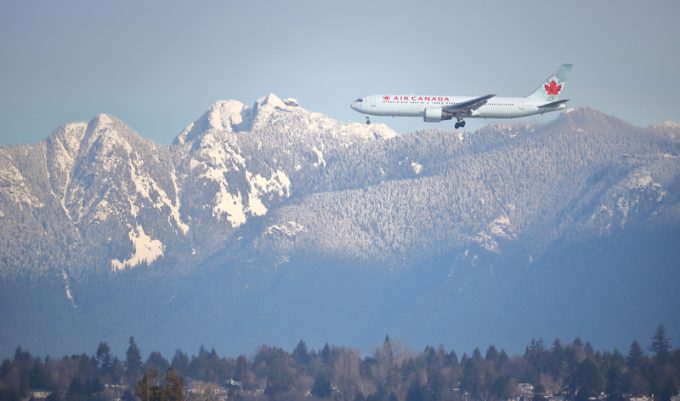 Air Canada and Cargojet will conclude their freighter partnership at the end of the year because of pilot concerns over the deal.
The carriers have operated a scheduled freighter service to and from from Mexico, Dallas-Fort Worth, Atlanta, Bogota, Lima and Frankfurt in an arrangement which had appeared to go well for both airlines and had been expanded.
The airlines first signed an agreement to cooperate and explore synergies almost exactly four years ago, saying they may have enough traffic together to operate to destinations such as Latin America, which Cargojet would be unlikely to do alone, while Air Canada said it had no desire to get into maindeck operations.
Both carriers had seen an increase in revenue from the services, with Air Canada Cargo's total operating revenues up 31% in the first nine months of the year.
However, the Cargojet deal was dependent on the approval of the Air Canada Pilots' Association (ACPA), via a scope clause, and ACPA decided against extending the contract.
"Under our collective agreement, all flying performed by or on behalf of Air Canada, including cargo flying, is supposed to be performed exclusively by ACPA members," said Kym Robertson, senior director, communications & government affairs for ACPA.
 "Air Canada approached ACPA about permitting a wet lease – that is, non-ACPA pilots would be operating aircraft on behalf of the cargo airline Cargojet. After careful analysis on the implications about scope of work and potential value for ACPA members in permitting non-ACPA pilots to operate, ACPA agreed to a letter of understanding that provided for a time-limited trial. The trial was established to enable ACPA and Air Canada to determine whether to pursue a longer term arrangement.
 "That trial is set to expire on December 31, 2017. ACPA advised Air Canada in late October that it did not intend to pursue any further extension, on the basis that there was insufficient value to our members and as such, insufficient member support that would be required to ratify any longer-term arrangement under our collective agreement."
 It is thought that Air Canada would have liked to have extended, and even expanded, the agreement.
It remains to be seen whether the airline will look for an alternative way to offer maindeck services to customers, especially during such a strong market.
However, in a statement it said: "Air Canada Cargo will continue to offer our complete range of cargo services on widebody passenger flights in most of those markets. Air Canada will be adding daily 767 passenger flights between Canada and Mexico, and three additional weekly frequencies between Canada and Lima in 2018.
"We will continue to offer our extensive trucking network facilitating connections to widebody flights out of US cities like Miami, Fort Lauderdale, Orlando, Los Angeles, San Francisco and Newark, or connect to widebody flights out of Vancouver, Calgary, Toronto and Montreal.
"We will continue to work with our customers to find solutions to meet our customers' business needs."