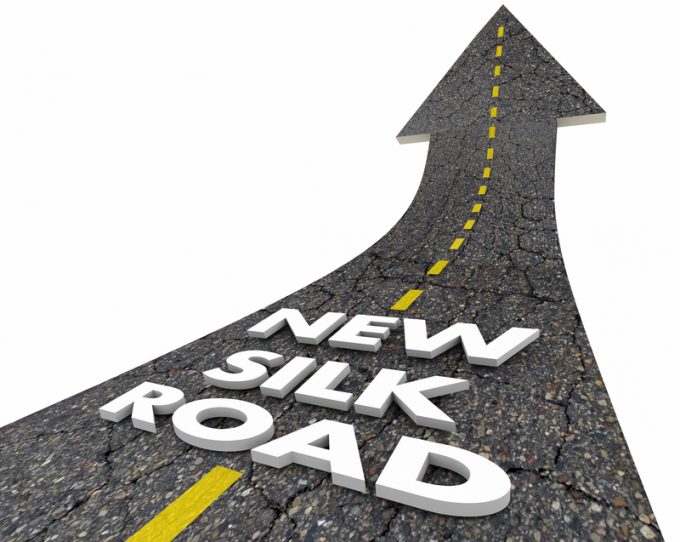 EU companies have been urged to better coordinate logistics, regulation and infrastructure across member states to boost the use of Asia-EU rail services.
Stakeholders along the China-led Silk Road project have increased cooperation with transport operators and forwarders using the route in an attempt to improve efficiencies.
To this end, the Coordination Council for Trans-Siberian Transportation (CCTT) has partnered with the Group of European TransEurasia Operators and Forwarders (GETO) to develop new technologies.
On the sidelines of the CCTT's 28th plenary session, GETO president Harm Sievers said: "We have to develop a network of public authorities, industry, terminals and rail networks.
"[This will then convene to] solve the main problem of bottlenecks in the coordination of the last mile to the consignee."
In particular, the partnership will focus on developing infrastructure related to customs procedures, digitisation and the harmonisation of international law along European-Eurasian routes.
Mr Sievers noted the partnership had also been formed to raise awareness among governments along Silk Road routes and to ensure an equal flow of goods in both directions.
He added: "This will allow us to tap into additional sectors and groups of commodities, and to create lasting jobs along the 12,000km corridor through five countries."
Rejuvenation of the centuries-old Silk Road routes began in the 1990s, but it was not until the inauguration of China's president Xi Jinping that the Belt and Road Initiative between China and Europe took off.
Since then, there has been significant expansion of volumes, flowing mostly westerly, with Russian Railways (RZD) reporting a 35% increase in 2018 alone. And Chinese officials announced the total value of cargo travelling from China to Europe last year had surged more than 106% on 2017, to $33bn.
CCTT noted: "While China has a standard set of rules for transport planning through goods platforms, EU flows encounter a poorly coordinated logistics and infrastructure system."
Secretary general of CCTT Gennady Bessonow said there was an "urgent need" to improve transport flows along the route.
"All partners involved along the Silk Road are indicating to us that they are willing to improve processes and to connect through us. There are no concerns at all about this partnership – we are being urged to put forward proposals by policymakers, authorities and industry in all countries involved."
Over the past five months, there have been a slew of new service launches along the new Silk Road, with RZD particularly active following a record-breaking 2018. This growth shows no signs of slowing.
Chairman Oleg Belozerov last night said he saw greater potential in growing links with Turkey, following a meeting with general director of Turkish State Railways Ali İhsan Uygun.
Last year, volumes between the two states surged 23% to 95,000 teu, with both Mr Belozerov and Mr Uygun agreeing on the "significant potential" for joint projects.
"I believe we in rail have not yet realised the full potential of our cooperation," added Mr Belozerov. "It is necessary to do this as much as possible."