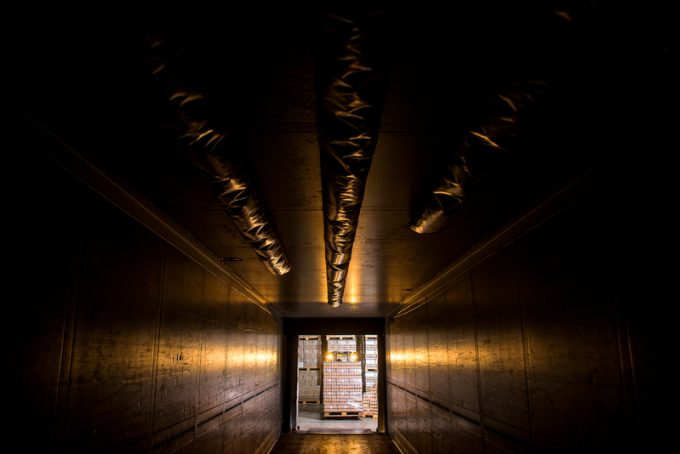 Road haulage is suffering from a lack of rate visibility, significant inefficiencies, and an inability to effectively utilise data.
And OnTruck managing director David Jennison told The Loadstar some £6.5bn is being wasted annually as a result of these systemic problems.
"Over half the time a vehicle is in action it is empty and therefore not earning any money for the driver," said Mr Jennison.
"This is down to a lack of visibility, drivers may do half loads from Birmingham to London unaware there are goods they could pick up in Reading en route."
Disputing criticism that OnTruck is little more than a SkyScanner for road haulage, Mr Jennison described it as an aggregator.
Through provision of an online platform and a mobile app, the system links shippers with hauliers and provides full rate visibility as well as available capacity.
"Hauliers can talk to shippers they wouldn't previously have engaged with, and likewise, which means the amount of unutilised space can be reduced," he continued.
"We try and use the data we get from shippers and hauliers alike to provide visibility and mitigate these inefficiencies."
Mr Jennison said the response from hauliers has, in general, been "very positive" with no costs for either party.
What is OnTruck's revenue source if it is not charging either party to use the system?
"An example, a shipper pays £250 per load, the driver gets £180; OnTruck reduces wasted road hours by consolidating shipments to reduce the number of trips," he said.
"With the driver now performing two instead of three journeys but still getting the £180 per load, the driver is able to reduce rates from £250 to £220 per load."
And this is where OnTruck takes its share, by setting a rate that sees the driver's £180 remain intact, still reduces the driver's costs, and still provides a cheaper rate for shippers.
Conceptually, Mr Jennison, said OnTruck has not really experienced any pushback from the industry but he has said there is a problem of "inertia" as far as the shippers are considered.
"The way they see it, they're getting the capacity they need within the budgets they have but they're failing to see how they can reduce what they budget," he added.
"Hauliers also have some issues adapting to the system, mainly as the industry is typically used to using fax and phone but those using the app have provided positive testimonials," he said.