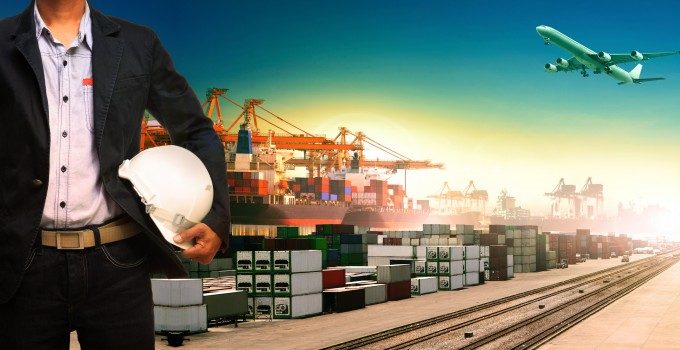 DHL Global Forwarding must improve. That was the message from divisional chief executive Tim Schawarth after a poor nine months tarnished otherwise record results for DP-DHL.
Three months into the role, Mr Schawarth did not skirt around the weak performance, recognising the division's need to change.
"What I have found is that Global Forwarding is sometimes not quick enough when it comes to making a decision," said Mr Schawarth.
"Our structure also has problems, and certain country divisions work for their own sake and not the network. What distinguishes a large forwarder is an ability to leverage its network."
Nine-month divisional revenues climbed 5.7% – only Supply Chain's increase was weaker, at 1.8% – to €10.6bn ($12.3bn). But it was in EBIT that the pinch was felt: down 4.9% to €174m.
This, said Mr Schawarth, was due to margin pressures and volatile rate developments, as well as the company not being "strong enough" to pass on higher rates in a short period.
"We are not in crisis; the business model is there and is solid, but we are working on a strategy to improve processes," he added.
"Called 'Easily Simplify', the strategy focuses on three big topics that will bring us forward in 2018 – not only improving processes, but helping us to make quicker decisions and work together."
Demand for Global Forwarding's services, however, has remained strong, with an 11% surge in air freight volumes (2.9m tonnes) and a 7.2% upturn in ocean freight (2.4m teu).
Third-quarter results also showed more optimistic signs, as ongoing strong demand resulted in increased revenue – up 5.1% to €3.5bn – and EBIT – up 6.3% year-on-year to €67m.
"We have made mistakes and, at times, became a little disillusioned, but we really are committed to getting back to being best in class," said Mr Schawarth. "With the right steps, I believe this is absolutely do-able – we have the staff and the motivation. We were a big brand in the past and can be a big brand going forward."
Despite Global Forwarding's struggles, the group recorded its strongest-ever third quarter, with Post and Express leading the charge.
Third-quarter group revenues were up 5.6% to €14.6bn, leading to a 10.5% swell in EBIT of €834m, with group chief executive Frank Appel expecting a "strong" fourth quarter
He said: "By investing in the future and developing ground-breaking innovations, we are continuously expanding our market-leading position. For the fourth quarter, we anticipate a strong Christmas season and are confident that we will attain our targets for the full year."
Nine-month revenues also jumped 5.8% to €44.3bn, with EBIT up 7.6% to €2.5bn, as e-commerce drove a strong performance in the post-e-commerce-parcel division
Supply Chain's marginal 1.8% upturn in revenue to €10.5bn would have been stronger were it not for negative currency effects in Europe, Middle East, and African operations, said the company.
Nine-month EBIT climbed 1.4% to €371m, but third-quarter results were more promising, with an 8% EBIT increase to €148m on the back of €3.49bn of revenue (up 2.3%).