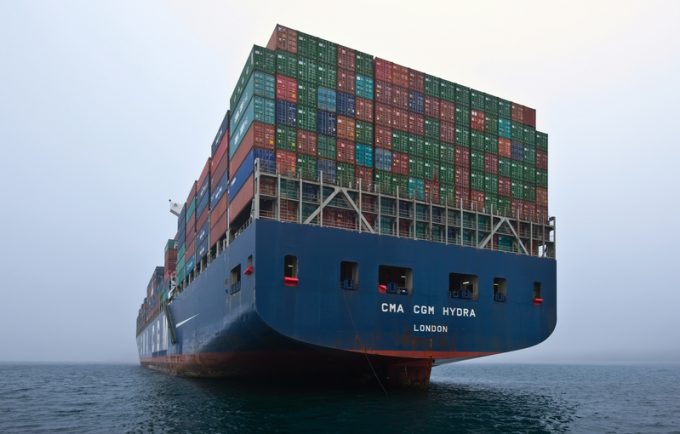 CMA CGM has advised its customers that it will void its North Europe to Asia FAL 1 loop, scheduled to depart from Dunkirk on 21 August, and its FAL 3 loop, sailing from Rotterdam on 11 September.
The French carrier blamed "fluctuations between supply and demand" on the North Europe to Asia trade as the reason for cancelling the sailings.
However, European shippers are increasingly concerned that they will see a repeat of the capacity crunch chaos of previous years on vessels for Asia in September and October.
Notwithstanding the latest announcement from CMA CGM, the alliance carriers have already announced that they are blanking a number of headhaul voyages in August and September equivalent to over 150,000 teu of capacity.
The action is in response to what so far appears to be a poor peak season, and to stabilise container spot rates which had been on the slide for several weeks.
Each cancelled headhaul sailing from Asia to Europe means a withdrawn backhaul vessel from North Europe and this has, in the past, thrown the supply chain into chaos.
Indeed, over the past few years, forwarders have complained bitterly to The Loadstar about what they called "a lack of respect for European exporters".
One forwarder contacted us last September to say it was impossible to plan loads around the "uncertainty" of export loaders.
"We can't get any sense out of the carriers as to what ships they will be running and when," he said, "some have told us that there will be other options, but they have yet to give us any detail.
"We are also being restricted on receiving windows at the container terminals, due to congestion on the quay, and some carriers are deciding at the last minute not to load exports on the nominated calls. That is adding to the supply chain mess," he said.
Shippers will also be wary of the carriers trying to take the opportunity to hike backhaul rates by only agreeing to prioritise shipment of export containers after the agreement to a premium.