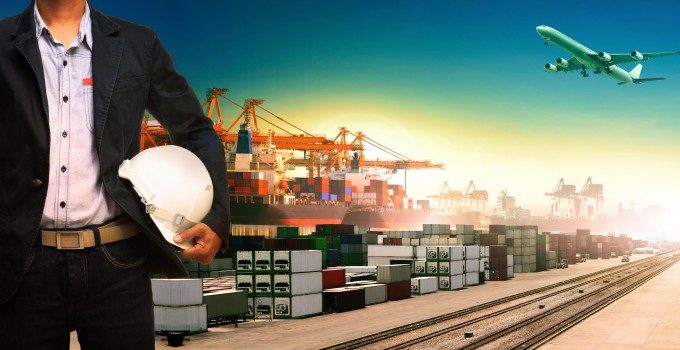 A new programme for US airfreight exporters designed for the mandate to screen all cross-border cargo moving on freighters will not be ready in time.
Moreover, it promises little merit and will likely increase confusion, industry stakeholders have warned.
On 1 July, the mandate from the International Civil Aviation Organisation for 100% screening of all international airfreight carried from member states on freighter aircraft will come into effect. Main deck cargo is currently exempt from mandatory screening.
With only weeks to go, the US Transportation Security Agency (TSA) has officially presented a concept for exporters that want to bypass screening of their cargo at the departure airport: they can register a Safe Packing Facility (SPF), with security protocols approved by the agency.
These require a secure area with access controls, chain of custody procedures to prevent unauthorised access and the introduction of banned substances, a designated security co-ordinator at corporate level and an emergency plan and protocols on how to handle violations.
The scheme is open to manufacturers, suppliers, warehouses, vendors, third-party logistics providers and e-commerce fulfilment operations.
However, industry sources do not believe the programme will be in place by the time the new scanning regime comes into effect. And beyond the timeline, operators question the merits of the scheme, concerned it will create confusion.
Brandon Fried, executive director of the US Airforwarders Association, doubts many forwarders will sign up for SPF.
"This is going to be a programme that will be used by a few chosen stakeholders," he said.
The broad perception is that SPF was developed for the benefit of a small but influential number of interests, such as Amazon and Walmart, to help them avoid time-consuming screening of their international shipments moving on freighters that would counter their efforts to shorten delivery times.
Arguably, the TSA could have pushed the Certified Cargo Screening Programme (CCSP) for the main deck cargo mandate. CCSP was developed in response to the legislation to screen all freight on passenger aircraft.
Like SPF, it was created to allow shippers, forwarders and handlers, as well as third-party operators, to perform screening themselves and bypass the process at the airport. Mr Fried thinks it should have been reinforced, adding: "CCSP was modelled for the future and is available."
Unlike CCSP, the new SPF programme does not apply to passenger aircraft. The existence of two parallel programmes with divergent requirements muddies the waters and gives rise to unnecessary confusion, critics of the new scheme argue.
The TSA has stated that CCSP had not gained much traction among shippers. When it was launched there were predictions that some companies would offer third-party screening facilities with CCSP status off-airport to speed up flows of cargo through airports. But this never took off, as most forwarders were content to get their cargo screened on airport.
Mr Fried thinks the new extension of the screening requirement to freighters will give a boost to CCSP adoption.
"The introduction of screening for all-cargo carriers is going to increase the burden of cargo screening. I think there will be an uptake in CCSP," he said.
Another argument is that, before the pandemic, capacity was abundant, so shippers were not overly worried about missing departures because of screening requirements. With demand chasing tight lift, shippers and forwarders are likely more concerned about missing a flight.
One executive described the SPF scheme as "a waste of time", arguing that the TSA would have been better advised to concentrate on other matters.
"This is a distraction to me," he said.
This comment reflects the frustration felt by members of the industry about the lack of collaborative work with the TSA. After the agency first introduced its plans, under tight non-disclosure restrictions earlier this year, it reportedly received much criticism and suggestions for change. But it appears that this feedback went, more or less, unheeded.
This reinforces impressions that the agency is not very serious about dialogue with the industry. In the past, it introduced changes in security requirements abruptly with little advance warning for the industry to adapt.
"The TSA told us we had three years to prepare for this, but we did not receive any guidance from it during that time. When it comes to security, people are not going to make decisions and invest money without some guidance from the TSA," one executive said.