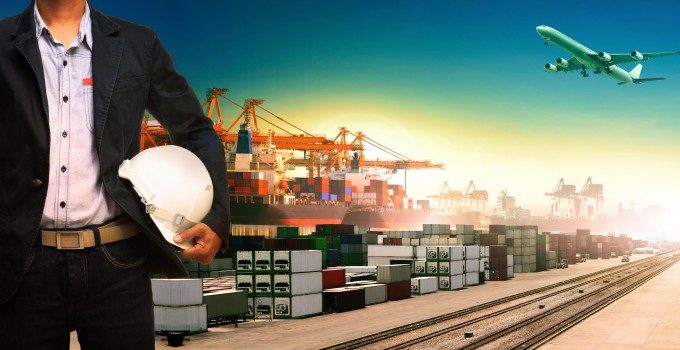 London-based technology company Dearman is gearing up to test its pioneering liquid nitrogen-powered transport refrigeration system in India.
The new zero-emission engine technology will be used for powering and cooling temperature-controlled vehicles, potentially transforming India's fast-growing cold chain logistics sector.
"India is a particularly important market for us because it is experiencing a cold chain boom – the sector is growing by 25% per year, significantly faster than the rest of the world," Dearman chief executive Toby Peters told The Coolstar.
Indeed, the growth potential for India's cold chain market is huge – currently less than 4% of perishables are transported cold, with recent estimates suggesting 30-40% of fresh produce is lost post-harvest.
Furthermore, according to Dearman there are only 8,000-9,000 refrigerated trucks in the country. However, estimates suggest this number could grow to nearly 2.5m by 2025, placing a significant strain on the environment should polluting diesel technology remain prevalent.
Mr Peters claimed Dearman's technology had the potential to drastically reduce the environmental impact the increased use of refrigerated trucking could have on India's air quality.
"It is a sustainable, clean solution to providing power and cooling, and eliminating harmful pollutants such as particulates and NOx (nitrogen oxides) from the cooling process," he said.
IG International could be one beneficiary of the technology. One of the largest fresh produce dealers in the country, the Mumbai-based shipper exports grapes, potatoes and bananas to Russia, Europe and the Middle East by sea.
Tarun Arora, director of IG International, says that while India's cold chain industry is growing quickly, investment in infrastructure will be critical to ensure increased supply chain visibility and reduced wastage.
"India's cold chain is at a very nascent but fast-growing phase and international players with a large investment appetite can play a pivotal role in developing modern infrastructure for the Indian market," he said.
Mr Arora explained that to reduce wastage some growers still needed to adopt standard pre-cooling technologies, such as forced air cooling and hydro cooling, and that many farmers required support to employ modern methods of production and cultivation.
Meanwhile, although hinterland refrigerated transport and other cooling technologies can play a key role in developing cold chains for India's domestic consumption, exporters like IG International also face challenges using sea freight and dealing with India's congested ports.
"Freight rates have always been a point of discussion, as sometimes the cost of production is far less than the transport costs," said Mr Arora. "Indian ports get congested during peak season. We face huge traffic jams and blockages at both Nhava Sheva and Chennai.
"Having a cold store for pre-cooling and packaging near the port could help in increasing the shelf life of the cargo as well as reducing the turnaround time. Also, the government should work on improving the road infrastructure near the ports as it would help traffic management."
The Indian government appears willing to tackle these challenges however and increase food security by more infrastructure investment and the creation of the National Centre for Cold-chain Development (NCCD).
Indeed, Dearman chief executive Toby Peters believes India's new logistics infrastructure "is well-placed to leapfrog polluting diesel systems that still dominate European and American cold chains".