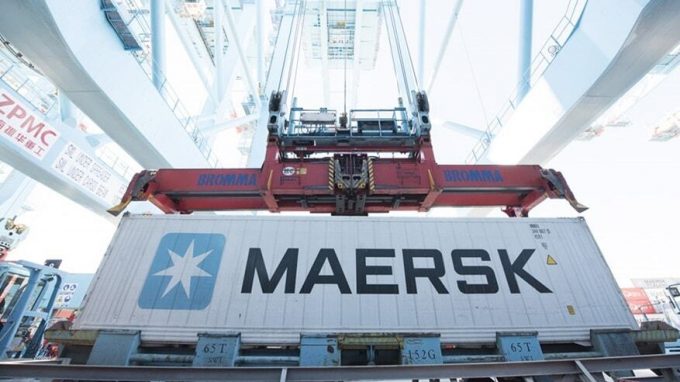 The looming break-up of the 2M Alliance, between MSC and Maersk, could be the catalyst for another round of 'alliance musical chairs', according to speculation at the S&P Global TPM conference in Long Beach last week
Despite the 2025 divorce prompting carriers in the THE and Ocean alliances to close ranks and reiterate the longevity of their vessel-sharing agreements (VSAs), the highly-respected analyst and CEO of Vespucci Maritime, Lars Jensen, put the cat among the pigeons during a jam-packed final day session.
He predicted that the Ocean Alliance grouping of CMA CGM, Cosco (OOCL) and Evergreen could also be broken up, due to their differing aspirations and political ambitions.
However, this was soundly refuted by CMA CGM's North America president, Peter Levesque, during a 'fireside chat' interview with Journal of Commerce executive editor Mark Szakonyi.
In fact, Mr Levesque said, there were plans to further strengthen the Ocean Alliance VSA. He said CMA CGM continued to believe  the alliance pooling model for liner shipping "was the way forward".
But Mr Jensen, who shocked delegates further by suggesting that not only would the alliances dissolve, but German carrier Hapag-Lloyd and Japanese Ocean Network Express (ONE) – which comprises the container businesses of NYK, MOL and K Line – could join forces in a fresh consolidation.
Unsurprisingly, on the back of a record $18bn net profit for 2022, Rolf Habben Jansen, CEO of Hapag-Lloyd, doesn't quite see it that way.
During the company's full-year 2022 investor presentation last Thursday, he said news of the break-up of the 2M was "not a huge surprise", given the companies' "vastly different strategies". He said MSC and Maersk both had "the scale to go it alone and maybe selectively continue to work together".
And he added: "I don't expect [the 2M split] to have a massive affect on the other alliances. The relationship in our alliance is good and we also have a contract that lasts until 2030, so I see no reason why that would materially change."
Meanwhile, in an interview with CNBC's Lori Ann LaRocco last week, MSC CEO Soren Toft clarified that, despite the perception that it had been MSC that wanted to end the 2M, it was Maersk that wished to call time on the VSA.
"We were happy to continue the partnership, but Maersk wanted to go into a different trajectory," he told Ms LaRocco.
"That doesn't mean we will not be cooperating with anybody in the future. We may choose, in some routes, to go on our own and maybe in others we will still do certain alliance-type structures," added Mr Toft.
In the interim, MSC and Maersk said it would be 'business as usual' until the 2M VSA officially expires at the end of next year.
However, leaving the last word to Mr Jensen: he suggested that lead-up period could "get messy".