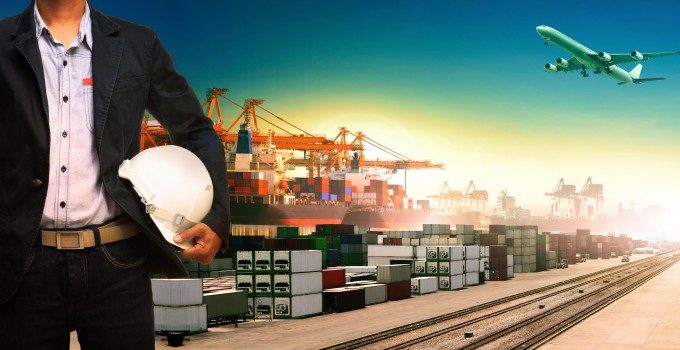 Hapag-Lloyd today announced that it will introduce a new general rate increase on Asia-Europe shipments of $500 per teu on 6 January in a first attempt to raise freight rates back to reasonable levels in 2014.
Its G6 alliance partner OOCL also announced today that it will introduce a $450 per teu peak season surcharge on 8 January on the same trade.
How effective these measures will be in restoring the lines to profitability appears to be a question that even the carriers' senior management remains unable to answer, if a recent interview of Hapag-Lloyd chief executive Michael Behrendt, in leading German freight and logistics newspaper Deutsche Verkehrs Zeitung (DVZ), is anything to go by.
The Loadstar was this week passed a translation of the interview, in which Mr Behrendt, well-known as a frank-talking executive who is due to step down from his current role in the middle of next year, pulls few punches in describing the miserable state of container shipping.
"We do earnestly try to introduce appropriate freight rate increases. But then we see our cargo volumes dwindle more each day, until we are lone voice in the wilderness at the end of the week. So we have to move more in line with the existing freight rate in order not to be catapulted out of the market. But that then has a negative impact on our contribution margins," he said, adding:
"The customers laugh their heads off at the way we do business in this industry. We introduce rate increases, but still end up below the level before the increase. It's ridiculous."
The interview took place at the beginning of December, before it was revealed that the carrier was in merger talks with Chilean shipping line CSAV. However, Mr Behrendt explained the structural problems that undermine attempts at consolidation in the shipping business, with clear allusions to the breakdown of merger talks with Hamburg Sud.
"Whenever you engage in talks with someone, they are always angling to take the driver's seat – irrespective of their company's track record. So it would seem that things have not yet got bad enough for them, and that's the problem. I could name at least four companies in an instant who I would love to talk to. But they're not remotely interested. All the previous cases of consolidation were triggered by external factors and were not usually based on strategic considerations.
"The most obvious, the simplest and the most sensible solution from a business perspective is 150 metres from here as the crow flies," he added.
Both carriers' offices are located in downturn Hamburg, and the DVZ reporter asked: "You mean the Hamburg Sud head office near the Speicherstadt warehouse district?"
"That's right," Mr Behrendt responded. "But it didn't work out 20 years ago, nor did it work out 10 years ago, and it failed to work out yet again just recently, even though I would have bet on it working out this time. These are decisions that we have to respect. We are employed managers whose job it is to manage the company as successfully as possible. If decisions are made at levels that we have no influence over, we simply have to accept them."
However, his ire was principally reserved for the way in which the industry in general appears to be incapable of hitting adequate returns on the huge amounts of capital invested.
"I can't think of any other industry on earth in which 'profit' has become a dirty word. What's going on at the moment is ludicrous. We are currently operating with a capacity utilisation of 90% or more. Every other transport segment would be delighted with this level of utilisation. Elsewhere, they are more than satisfied with 80%. And when it gets to 90%, it's like the land of milk and honey. This is normal.
"But in the world of shipping, the vessel is not thought to be full until the very last sack of coffee has been loaded in the captain's cabin. The belief that a ship has to be full at all times is this industry's sickness," he said.