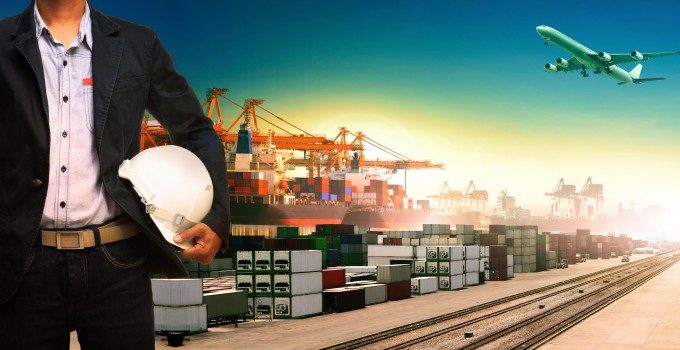 Developers of cloud-based freight market start-ups, offering shippers instant access to rates and carriers, deny they pose a threat to traditional forwarders.
Recent headlines suggest their developments could mean the end of the standard forwarding business model as they remove the need for intermediaries between shippers and air and, especially, ocean freight carriers.
In its Global freight Forwarding 2015 report, industry analyst Transport Intelligence says a proliferation of e-commerce start-ups are targeting the logistics sector
"Rising competitive threats from e-commerce could eventually make the freight forwarder, as we know it, obsolete. These online marketplaces give shippers the ability to compare rates, book freight shipments, track progress in real-time and perform data analysis," it said.
The threat comes in the form of both potential cost savings and improved service levels, it suggested, quoting Cargobase founder Jan van der Bugt's claim that some 50% of what shippers spend on intermediaries could be saved if they had better information.
It also cited the recent "mystery shipper" project run by online marketplace Freightos, which pretended to be a shipper asking for quotes from a series of forwarders for various shipments. It found the average time the forwarding industry took to provide a quote was 90 hours, with the fastest 30 hours and the slowest an astonishing 840 hours.
It also found a price differential from forwarders of 41% in quotes for the same shipment.
How comprehensive and independent the Freightos's research was remains open to question, but it did serve to highlight the structural weakness of traditional freight forwarders in the new technological era.
"What if a shipper can just press a button to take care of all of this, thus cutting out the middleman?" asked Transport Intelligence. "Perhaps not entirely, but the latest group of start-ups seem to think it may be possible to take at least a slice."
However, Renee DiResta, vice-president for business development at US online marketplace Haven, told The Loadstar he believed the contribution of freight forwarders as both service providers and customers was critical.
"We are not trying to eliminate freight forwarders from the market – they use us as well as shippers. And where we get LCL customers, for example, we route them to our freight forwarding providers," she said.
In the Haven system, shippers – and by extension, forwarders – load shipment requests and carriers and NVOCCs bid for them on the basis of price and transit time.
"We are industry-neutral because we are backed by venture capital," she added.
However, this can pose other problems. Another online marketplace which bases its data on substantial collaboration with forwarders told The Loadstar it had ended its relationship with its original financial backers because "they simply didn't understand how the freight market works – they thought we were trying to create some sort of freight Expedia".
It had instead obtained finance from a freight company that wanted to extend its e-commerce capabilities.
Transport Intelligence concluded: "For shippers that just need to ship from point A to point B with no guidance, perhaps these freight marketplaces may be a good route to go. However, shippers could also benefit from those forwarders that offer additional logistics services, such as warehousing, mode recommendations and network design."